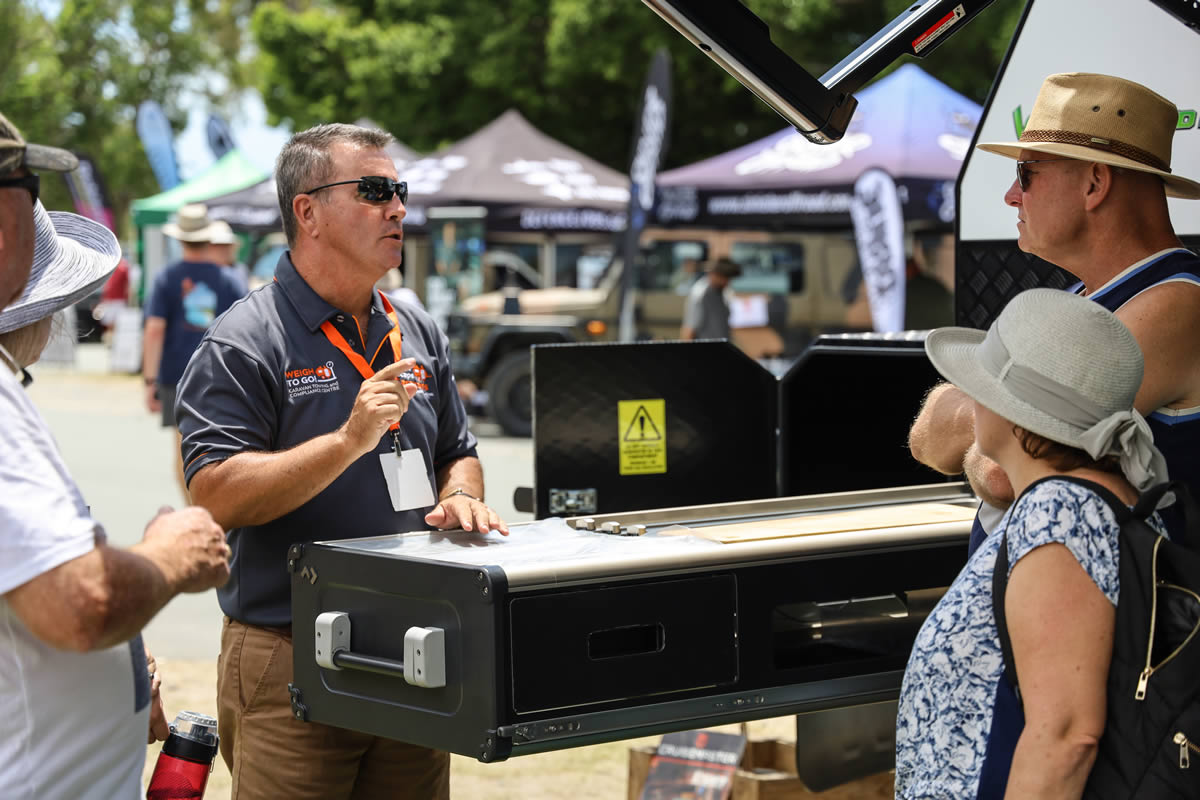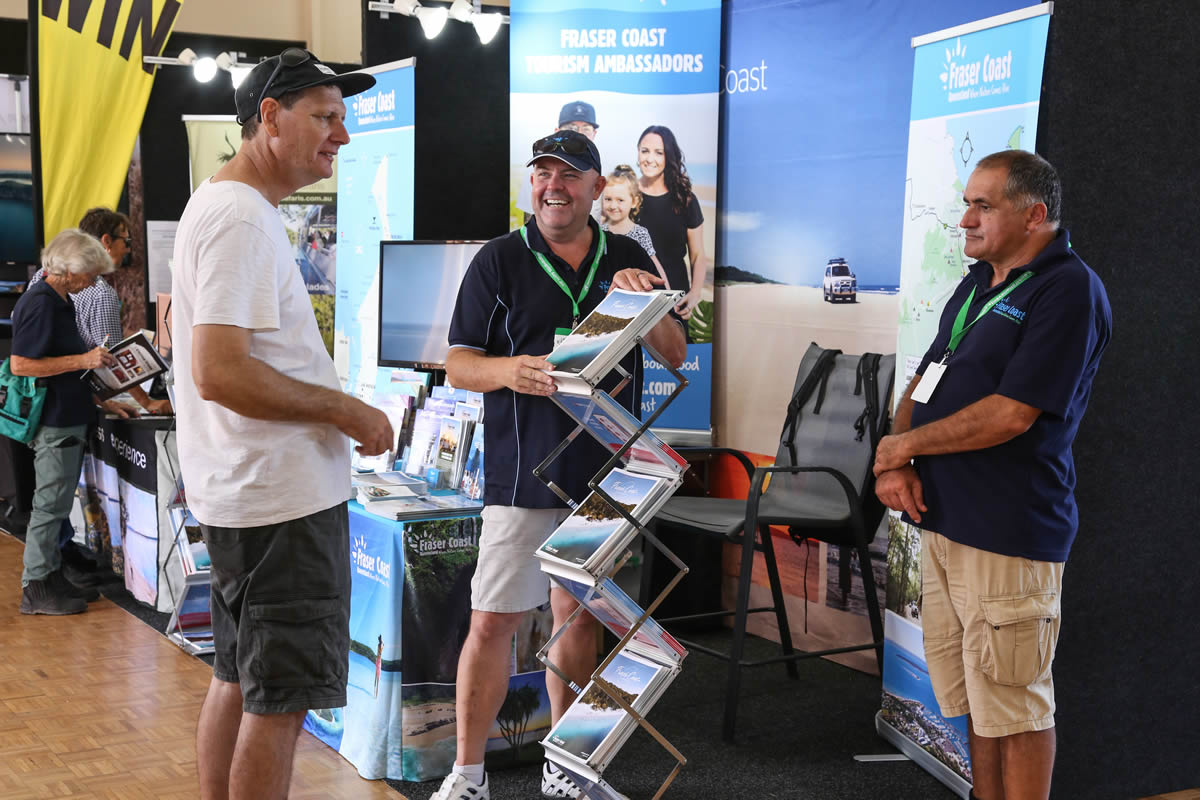 Bringing people together through Events
Australian Events – that's who we are!
YOU FIRST:
Whether you want to exhibit or attend our events, our focus is on delivering the very best event for YOU.
TEAM WORK:
Our team are passionate and committed to YOU! Highly skilled and respected by their peers, the Australian Events' team members are enthusiastic, dedicated and innovative for YOU.
TANGIBLE AND MEASURED MARKETING MEDIUM:
Through our special events and exhibitions we promote and present products and services to commercial and domestic consumers. Exhibitions and events are measured and proven performers in the world of marketing.
INSPIRING PEOPLE TO BUY:
We are committed to delivering exhibitions that awaken the emotion and desire for people to look, learn and spend in the one convenient location.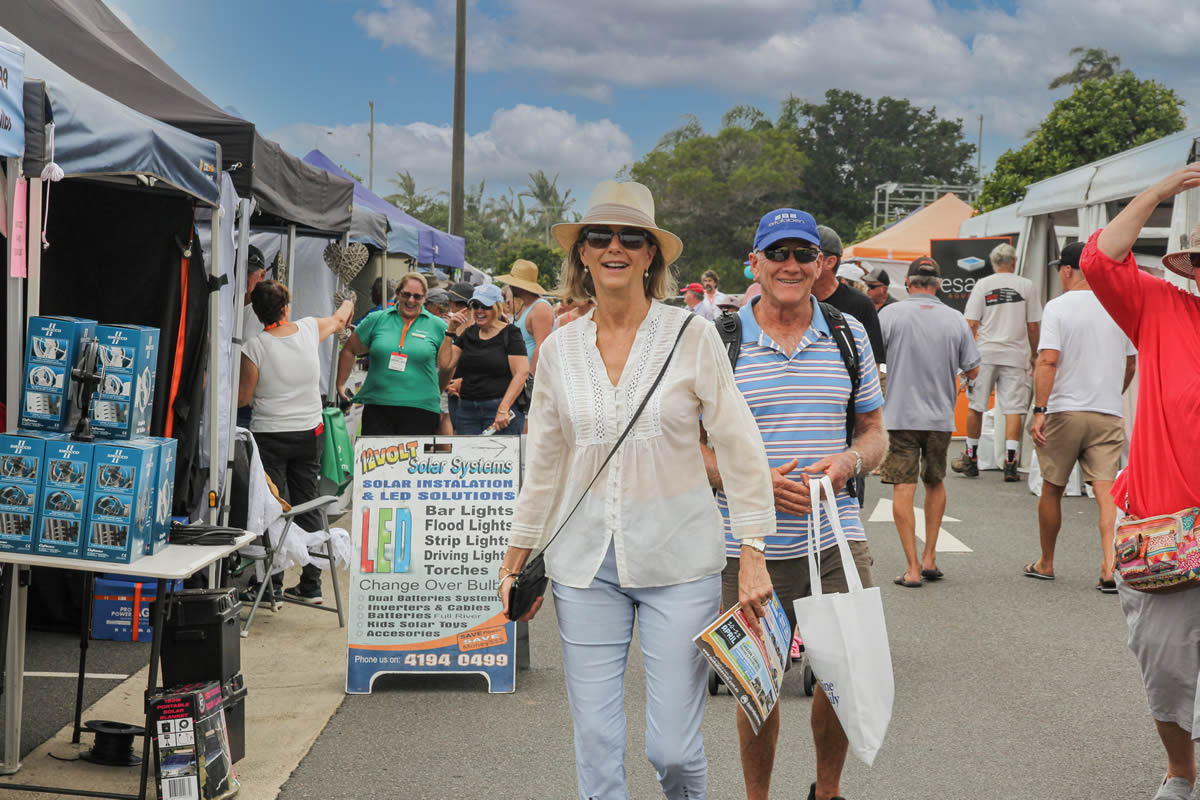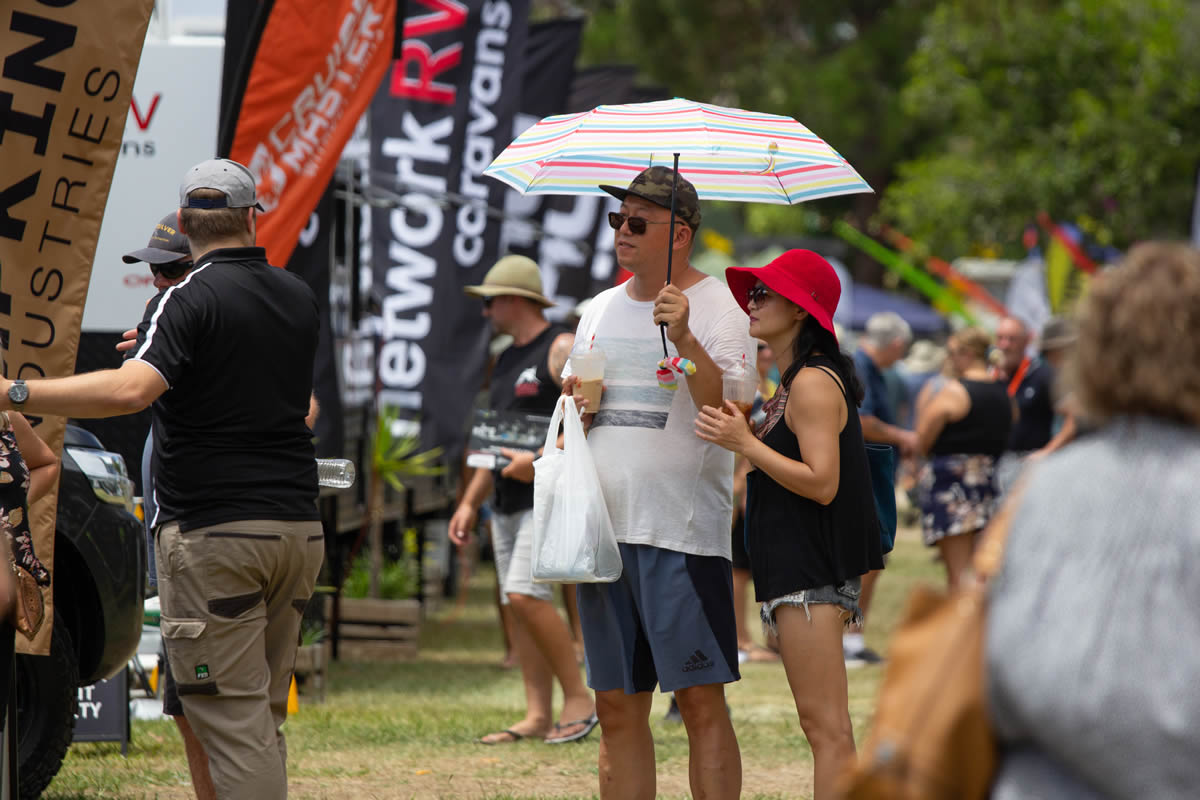 OUR VISION STATEMENT
To deliver industry leading events across Australia
HERE'S WHAT OTHERS HAD TO SAY
The Expo was the most successful for our business so far in all the events we have exhibited with Australian Events. We booked a live broadcast for this event which was well executed by the announcer maybe that had a positive effect.
Frank and Kelly
Prestige Additives & Lubricants
Cairns Expo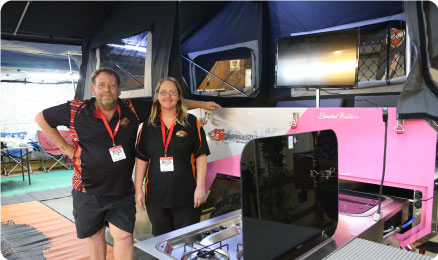 Australian Events were very organised and made it very easy to set up, exhibit and take down after the event. The display areas were well set up and sign posted. The map and booklet made it easy for visitors to find what they needed.
Daryl
EarthgiftsPty Ltd
Fraser Coast Expo

Local shows are an important component of our marketing plans, we have absolute proof that these events generating sales not only immediately but more importantly well into the future, we use these events to expose our brands and company to new customers who may never heard of us and to engage with existing customers. I suggest all businesses large and small have something to gain by using shows to generate additional sales by taking their products to potential buyers. Australian Events have proven to be among the best I've encounted over 30 years of attending shows in terms of marketing and management.
Aaron
Brisbane Yamaha
Moreton Bay Caravan, Camping, Boating & 4×4 Expo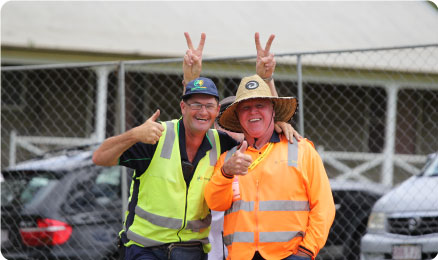 The event highlight for us was definitely the event and security staff. They were the happiest friendliest bunch that genuinely wanted us to enjoy our experience of the show! Top marks to all involved in the organising!
Mark
Stickybits
Cleveland Caravan, Camping, Boating & 4×4 Expo

Another successful show. We rely so much on the success of the event and Australian events never let us down. We received numerous leads now the work begins. Very successful event and we will be back.
Jeff
Composite Pool Solutions
Rockhampton Expo

Extremely well organised event, Excellent communications leading up to the event, smooth check in and staff directing to appropriate sites. Happy with the volume of people attending the show and well positioned gazebo alley for non– caravan exhibitors. Meet a lot of friendly exhibitors and event organisers were all extremely friendly and helpful. Thanks Australian Events.
Issac
Gutter Knight GC
Gold Coast Expo

We have been exhibiting at Farm Fantastic Expo for 3 years now and have been very happy with how the event is organised and the results we get from exhibiting. It is a pleasure to catch up with all our customers who come to the show every year to check out whats new, they enjoy having so many rural and farm products available in the one place.
Tjallie
Coast To Country Tractors
Farm Fantastic Expo

I was a first time exhibitor. The event admin were helpful, patient and informative in the months leading up to the event and I was ready on the day. The event staff at the event were friendly and helpful, happy to help with any questions.
Paul
007 Mowing and Sheds
Moreton Bay Expo

Very Good, a lot of interest, location excellent once again following advice from your staff. Results in coming weeks will be the proof of how successful the event was for our business. The interaction with the other exhibitors was exceptional and everyone was enthusiastic, friendly and helpful.
Peter
Allstate Boat Licensing & Training Brisbane North
Moreton Bay Expo

As a first-time exhibitor I wasn't sure what to expect from the Townsville Expo. From the moment I engaged with the Australian Events representative to the pack up and bump out times and all throughout the event, my business was accommodated for and every need met. Because we provided a major prize for the event, we received an amazing advertisement package which perfectly aligned with our branding strategy. In terms of leads and interest from the public, we were able to engage with a new type of customers who were looking for our services and products.
Deni
Roofguard
Townsville Expo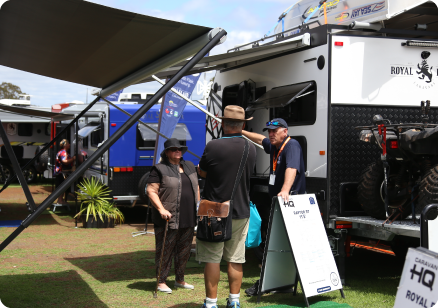 What a weekend! The event team was so professional and helpful from marketing right down to the guys on the gate. The service was very personal and all our needs were met. We did some great sales but more importantly, got a lot of exposure. We will be back next year bigger and better!
Shanna
Con Souvlis Betta Home Living
Fraser Coast Expo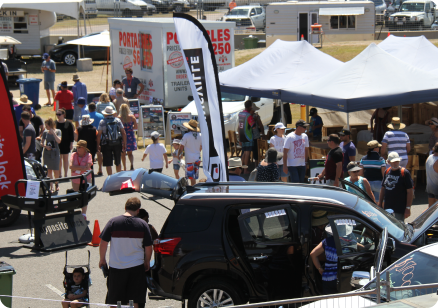 We love being part of this event. It's almost like being part of a family, the service and help we get is fabulous.
Monique
Charleville Cosmos Centre
Queensland Outdoor Adventure & Motoring Expo

As a Media Partner for Cairns Expo, we found Australian Events very professional to deal with. In terms of brand alliance it was the perfect market demographic.

Cairns Post
Cairns Expo

The Events staff are very friendly and always willing to help with any query. This event has been very successful for bringing new members to our club.
Kathleen
Bayside Off-Roaders Club
Cleveland Caravan, Camping, Boating & 4×4 Expo

The team at Australian Events are highly professional, organised, and happy to help exhibitors at any stage.
Ren
Department of Enviornment and Science
Fraser Coast Expo

Great Local show for local business, well promoted over the internet and social media. Always a successful show.
Matt
TJM Cleveland
Cleveland Caravan, Camping, Boating & 4×4 Expo

PBF Australia were proud to be part of the inaugural Care Expo 2018. It was a fantastic event showcasing Brisbane's extensive network of Allied Health and Care providers. We were able to connect on a personal level with both the general public and industry at the one location. Helping us to demonstrate the huge impact spinal cord injury has on not only the individual affected but their friends and family as well. PBF Australia found the event to be extremely valuable in generating brand awareness and ultimately aiding our mission to protect, prevent and support Australians in regards to spinal cord injury.
Deanna
PBF Australia
Care Expo

There was a great atmosphere at this event. We found it a wonderful opportunity to network with other companies and also share information with Health Care professionals looking for solutions for their clients' needs.
Jose
Guardian Safe Pendants
Care Expo

As an exhibitor I found the Queensland Outdoor Adventure and Motoring Expo extremely well organised and well promoted. An excellent turnout from the general public which enabled us to realise an excellent sales result.
Robert
Southern Cross Camping
Queensland Outdoor Adventure & Motoring Expo

We praise Australian Events for the awesome effort best promotion leading up to show which created the biggest and best numbers through the gates that made the event the best in a few years.
Todd
Aussie Tough Trailers
Moreton Bay Caravan, Camping, Boating & 4×4 Expo