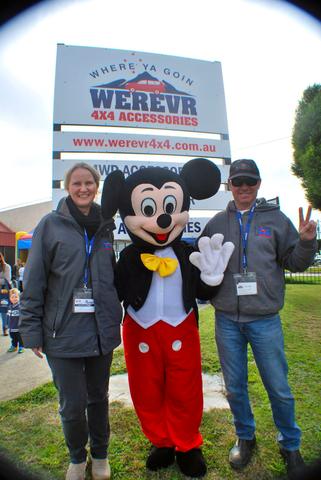 Family owned and operated, Werevr4x4 has always been enthusiastic about outdoor adventures and providing quality off-road camping products at affordable prices. At first glance, the name Werevr can seem a bit strange, but there is a story behind it.
Many years ago Paul's parents travelled across Australia in a school bus that had been refurbished and converted into a mobile home. The bus was called "WHEREVER", because wherever the bus was going to take them is where they were going to go. This zest for adventure is what makes Werevr4x4's camping and 4WD accessories perfect for all the outdoor enthusiasts out there.
Sadly, a couple of years prior to establishing Werevr, Paul's mum lost her battle with lung cancer. In her memory, Paul ordered a custom rego and licence plate for the family Landcruiser and, due to only being allowed 6 letters in a Victoria Rego, that new licence plate spelt "WEREVR".
Werevr4x4 is a business built on love for family and outdoor adventure, and Australian Events is glad to be showcasing them during Small Business Week 2018, as well as at our many events across Queensland.
You can find Werevr4x4 at the upcoming Queensland Outdoor Adventure and Motoring Expo, 3 – 5 August 2018 at the Toowoomba Showgrounds!