Deep in the heart of the Gulf Savannah region of Far North Queensland is a hidden outback oasis that was discovered by the Terry Family. Now, travellers and tourists can immerse themselves in the natural wonders of the Cobbold Gorge thanks to Cobbold Gorge Tours & Accommodation.
The discovery of the Cobbold Gorge is rich with history at the Robin Hood Station. From cattle mustering to sheep grazing, the Robin Hood Station was a homestead for cattle and sheep, and eventually livestock dealing. By 1971 the Terry Family took over the station where the youngest of the Terry children eventually discovered the Cobbold Gorge, as he daringly explored the Cobbold Creek in a small boat.
Today, Cobbold Gorge Tours & Accomodation is recognised for their hard work and dedication by winning at multiple award ceremonies, including coming first in Hosted Accomodation at 2017 Qantas Australian Tourism Awards and second in the 2017 Australian Tourism Awards, plus multiple wins at the 2017 Outback Queensland Tourism Awards!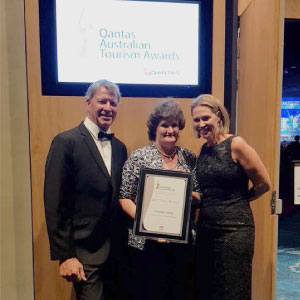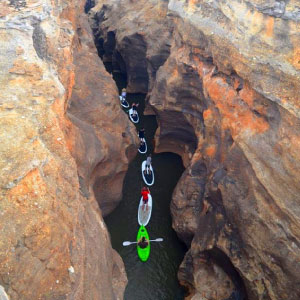 The Cobbold Gorge Tours & Accommodation is local tourism at its finest with a unique and beautiful experience for everyone to enjoy, and is proudly supported by Australian EVents during Small Business Week 2018.
You can find Cobbold Gorge Tours & Accommodation at the upcoming Townsville Expo, at Reid Park, Redland Showgrounds from August 31 – September 2, 2018!