Climate Control Systems understands Queensland's diverse climate and they have the expertise to design and install the right air conditioning system to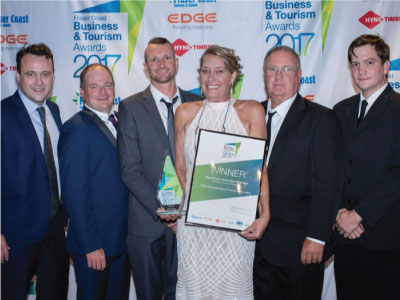 control the environment in your home or office. So you will stay cool in summer and keep warm during winter.
Climate Control Systems specialises in designing state of the art ducted air conditioning systems, that can be controlled from any device anywhere you are. They also specialise in wall mount split or cassette systems for single rooms.
Climate Control Systems was awarded the Best Fraser Coast New Business award in 2017. Along with exhibiting at the 2018 Fraser Coast Expo, Climate Control Systems will be giving visitors to the Event the chance to win a 2.5 KW Panasonic Split Air Conditioning Unit, fully installed! Click here or the image below to find out more.