A QUEENSLAND SMALL BUSINESS SUCCESS STORY
From humble beginnings in 1987 husband and wife Bob and Gai Carroll have built the Toowoomba-based business into one of the Nation's largest event management companies. Indeed there would be very few people in Queensland who haven't been to an Australian Events' show or expo and very few businesses throughout Australia who haven't had contact with the company.
Bob and Gai's first foray into events was a Travel Expo in Queen's Park in conjunction with Toowoomba's Carnival of Flowers. The Toowoomba Autumn Home Show followed and the rest is history.
Today, the company organises fifteen consumer and industry events across Queensland, in all major centres including its home base as well as the Gold Coast, Redcliffe, Nambour, Townsville, Cairns, Mackay, Maryborough, Rockhampton and the Sunshine Coast.
The events profile housing and household goods/services, outdoor living, leisure, caravans, camping, outdoor adventure, boating, fishing, motoring and 4×4 as well as industry-based resources, mining, transport, trades, infrastructure and manufacturing.
200,000 patrons/delegates attend Australian Events' shows and expos each year. Bob and Gai are passionate about local communities and local economies. They see their events as vehicles to stimulate local trade, profile local business by reinforcing the "Shop Local. Buy Local." message and by promoting community engagement.
The economic impact of the company's activities is difficult to calculate but if you consider its investment in local labour, contractors, venue and equipment hire, advertising and marketing, transport, accommodation and hospitality it would run into millions of dollars.
Today Bob and Gai are assisted in their goals by a long-serving management team and many more permanent office staff and casual event staff across Queensland.
SPECIAL EVENT SPECIALISTS
EVENT GUIDES PRINTED 2017
HERE'S WHAT OTHERS HAD TO SAY
This was our first experience exhibiting and didn't really know what to expect. It turned out to be a huge success with plenty of interests in our services. Very cost effective way to reach our target market. Overall an extremely pleasant experience from start to finish ‐ From booking the site last minute to setting up stand, chatting and getting tips from other store holders; and of course generating plenty of business from the many attendees at the event. We will certainly return next year!
Charlotte
The event was very well organised with the on-site staff a pleasure to deal with. The quantity and quality of patrons were exceptional. We will definitely be back next year.
Todd
Australian Events, as always, were and are a pleasure to exhibit with! Great staff, great locations and always deliver on patron traffic! Aussie Tough Trailers will always exhibit with Australian Events!
Ryan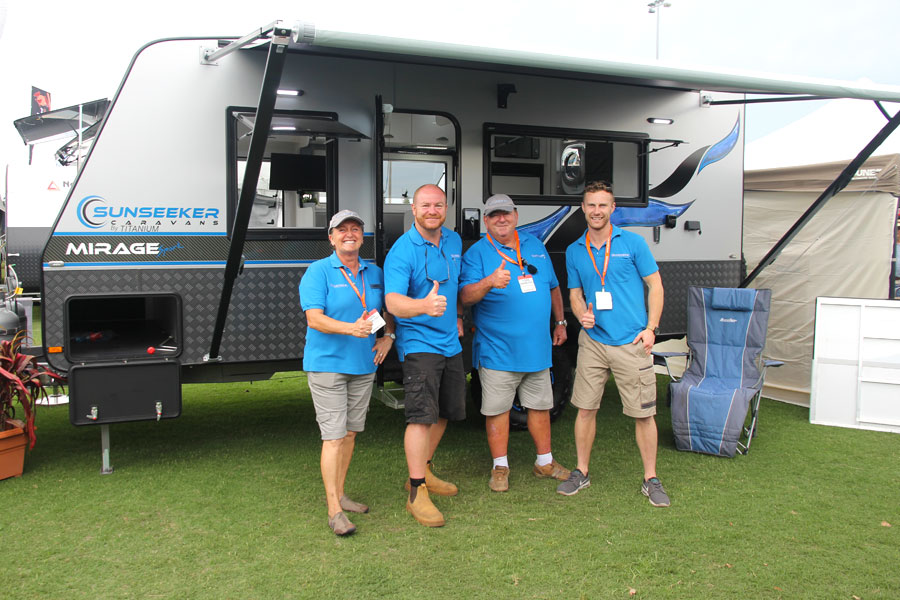 We are very pleased with the results so far from exhibiting at FarmFantastic and the event organisers did an outstanding job! Hassle free arrangements for setting up and closing down.
Sue
We received enquiries from potential sellers and our website gained valuable exposure in the market place. One party visited the Expo on Saturday and specifically returned to the event again on Sunday to speak to us about the potential sale of their property. Over all attending the Expo was an excellent promotion for our business.
Greg
Expos are always a great form of exposure to advertise your products to the public. It's a one on one interaction that enables the customer to ask all his questions and be 100% satisfied with the product that he purchases. And for the Exhibitors, it's an opportunity to meet other traders and increase business trade relationships and potential future sales.
Deen
Australian Events always put on a great event in areas that the population doesn't have easy access to the larger shows, they are a great opportunity to see some of the countries finest products on your doorstep, well done Australian Events!
Steve
This year was a challenging event for the promoters as the weather was unkind. Despite this the Australian Events maintained the event well. Kudos to you ‐ it wasn't easy.
Andrew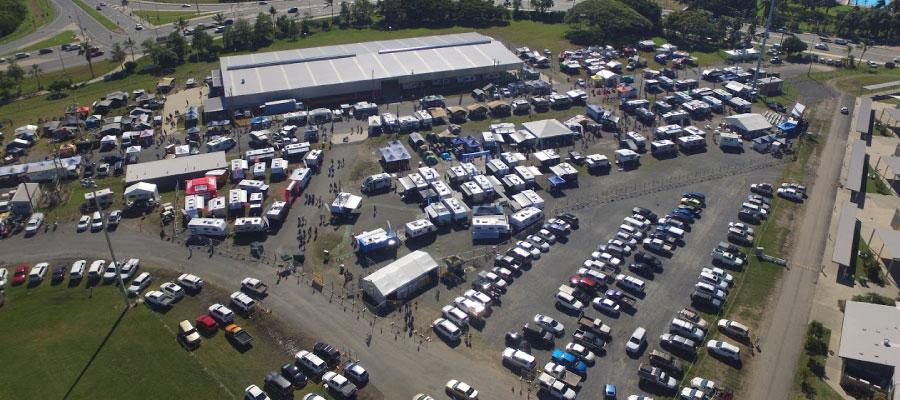 A great event we keep coming back for each year. We love to catch up with our existing customers and show our products and services to new people. A big weekend with people travelling from regional areas as well as locals.
Valerie
Paint Place CQ was able to be part of the Rocky Home Show as event sponsor of the DIY Stage. We were able to demonstrate to our potential customers our products and services during the show. Australian Events runs an extremely well organised and professional event which caters to the exhibitors and attendees requirements very well. Paint Place CQ will certainly be involved in the 2018 event.
Brett
This was our first show we have been Exhibitors at, and We thoroughly enjoyed ourselves. The atmosphere at the showgrounds was amazing, the event staff were just fantastic to deal with as were the Exhibitors. We Achieved what we needed to get out of the show, and will definitely be there to exhibit next year. Thank you again Australian Events for all your hard work and support you gave us.
Leanne & Shona