14 – 16 May 2021 | Reid Park, Townsville QLD

The 2021 Townsville Expo is now established as the Region's largest and best-attended event of its kind. Over 12,000 local shoppers return annually to view, compare and purchase everything from the very latest caravans and camper trailers through to vehicles, boats, accessories, gadgets and home and lifestyle products. The pavilion will once again host the holiday and tourism exhibitors along with other products, while outdoors, patrons will be treated to a massive display, including outdoor adventure expo gear and more, complete with daily entertainment and major competitions.
This event has a proven track record of success with 94.7% of surveyed exhibitors reporting that this event is important to the promotion of their business in the Townsville Region.
2019 EVENT STATISTICS
Statistic data received from polled 2019 exhibitors and visitors who subscribed to the event newsletter
Is this event important to the promotion of your business?
How successful was the event for your company?
Successful – Very Successful

84.2%

84.2%
How happy are you with the sales and leads you received from this event?
Happy – Very Happy

84.2%

84.2%
How would you rate the promotion of the event?
Good – Excellent

89.4%

89.4%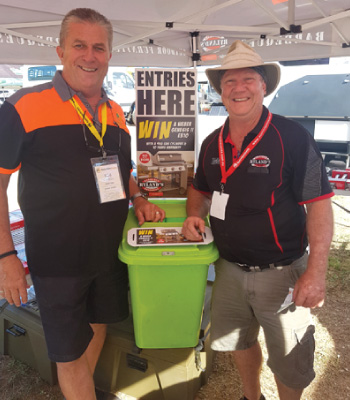 Australian Events are fantastically well run shows. It's all down to the amazing organisation and professional staff. We love working for them and are proud to be part of these events.
Our Experience at the Townsville 2019 Expo was overwhelming. The show wasn't to big or to small and all customers seem to find there way around the show. We will be back.
We always enjoy the professionalism of the Australian Events staff. The Expo is consistently the most smoothly run event in our calendar.
Townsville expo was a great way for us to increase our exposure and let potential customers know we were a local north QLD business.
Australian Events were easy to deal with and made the process of exhibiting smooth from start to finish.
How would you rate this year's event?
Good – Excellent

68.6%

68.6%
Did you make any purchases at the event?
Do you intend to make a purchase at a later date from an exhibitor you saw at this event?
Are you likely to attend the event next year?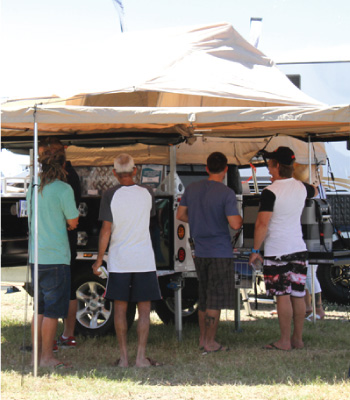 A variety of exhibitors for all types of holidaying, making it harder to choose what our future traveling form to take. Great for research as you can feel the atmosphere of different camping options.
The expo was great. Lots of things to help us get organised for our Australia trip. Enjoyable for girls. With spots for rest and shade. Free jumping castle was a hit. Caravans were well spread out and easy to access. Great job.
Enjoyed all the stalls, was wonderful looking at them. The caravans were great, and some were very informative. Liked the one from Mackay where you can hire one to see if that caravanning is what you want. Food stalls were good, Pizza very good. BBQ Galore staff member very helpful. Parking guys were great. Very tidy, no rubbish..
We had fun at the expo. I am more interested in campers. Displays were great and has given me ideas which one could be my future camper.
We had a great day at the expo, Quite a few interesting displays especially the Caravans, Vehicles, and Camping gear as well.
The outdoor expo was great, there were a lot of options and being able to compare different brands in once place made it easy.
We had a good time and enjoyed talking to the lady from Colbolt Gorge. She provided us with very useful information. We would like to see more travel destinations providing travelers with road, accommodation and activities available and why we should see them.
We thought it was going to be just like all the other 'expos', but found the diverse range of products very interesting and liked the big areas each brand hard to show their wares. The whole area used the space very well, to save spending the time walking between exhibits.
WEBSITE STATISTICS
From 26th August – 1st September 2019
Site bookings for the 2021 Townsville Expo have now commenced.
Companies interested in exhibiting in 2021 are encouraged to contact the Australian Events Marketing office at their earliest convenience.