The 2020 South Queensland Caravan, Camping, Fishing and 4×4 Expo will showcase a wide variety of local and national companies, all in the one convenient location! The Expo features everything from the latest caravans and camper trailers through to holiday and tourism destinations, camping, motoring and fishing accessories, vehicles, tools and more.
The event takes place at Sunshine Coast Stadium, Nicklin Way, Bokarina, Sunshine Coast, just North of Brisbane. The Sunshine Coast Region is the third most populated place in Queensland with an estimated population of over 350,000. The region also attracts more than 3.2 million visitors each year.
This event is expected to attract in excess of 14,000 local outdoor adventure enthusiasts over three very busy days. Place your business in front of this targeted audience!
25th – 27 September 2020
SUNSHINE COAST STADIUM, BOKARINA, SUNSHINE COAST QLD
2019 EVENT STATISTICS
Statistic data received from 2019 exhibitors and visitors who subscribed to the event newsletter
Was this event important to the promotion of your business?
How would you rate the sales and leads you gained at this event?
How would you rate the promotion of this event?
How would you rate the overall success of this event?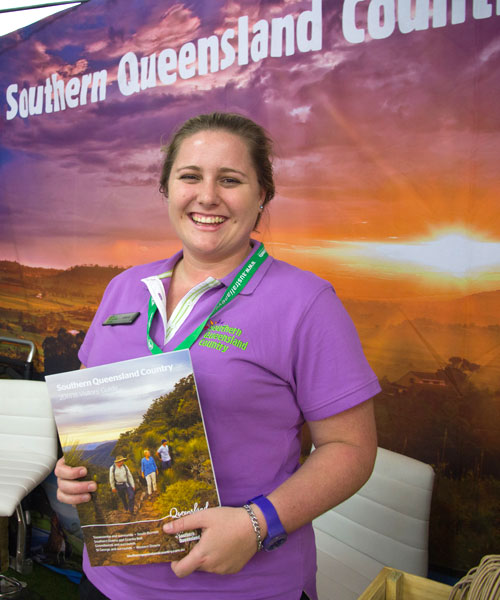 This was our first experience at the South Queensland Caravan, Camping, Fishing & 4×4 Expo. We felt it was well organised and feel we met a lot of future customers. We will definitely be exhibiting again. 
If you are in the Caravan, Camping, Fishing and 4×4 industry, it is a great opportunity to get your bsuiness and products in front of a lot of different people at once. We will see the benefits of exhibiting for months to come.
The South Queensland Caravan, Camping, Fishing & 4×4 Expo was well organised by Australian Events. From bump in to bump out nothing was a problem. We were able to promote our region directly to hundreds of people and share some of the stories that make our region great! 
Australian Events have done it again! This event – year in and year out – is successful for us. We will be back in 2020!
The South Queensland Caravan, Camping, Fishing & 4×4 Expo is a well run show with a good mix of products on display. We will exhibit again.
How would you rate this event overall?
Are you likely to attend the event next year?
Did you make any purchases at this event?
Do you intend to make a purchase at a later date from an exhibitor you saw at this event?
It was great weather and the exhibitors were vast and friendly. We went looking for one particular thing and found it but unexpectedly purchased a inflatable paddleboard. What a great relaxation rig. Can't wait to get on and try it!
Learned lots of new ideas to take with us camping such as the collapsing fire pit, and pole security. Definitely worth the visit and the kids loved it too! Free entertainment for kids was a favourite
The overall event and displays were excellent. I had a great time talking to different event exhibitors which broadened my knowledge a great deal. I purchased quite a bit of camping gear, lashed out at Compact Campfires, he was happy to see me. But what a fantastic product Compact Campfires sell.
My wife & myself attended on Friday, but it was a we bit drizzly with rain, so didnt get to see all the Expo, so I went back Sunday to make sure I covered everything. Its getting better every year, keep up the great work.
We loved this year's Expo, we absolutely loved the caravans especially all the family ones. Even more, was all the chances to win huge prizes.
We enjoyed the show. It's not too big like the Brisbane one so you are able to stop and have a chat and good look at the stalls and stall holders.
Had a great time, spent a lot more time there than expected. Nice range of exhibits. Ordered our new van very excited.
WEBSITE STATISTICS – WEEK OF EVENT

FACEBOOK EVENT PAGE STATISTICS