The 2020 Moreton Bay Expo highlights a wide variety of local and national companies showcasing the very latest caravans, camper trailers, 4×4's and boats, all in one convenient location! The Expo also features dozens of complementary companies, including holiday and tourism bodies, 4×4 and vehicle accessories, marine and fishing accessories, camping equipment, insurance services, tools, gadgets and loads more!
The event takes place at the Redcliffe Showgrounds, just North of Brisbane. The Moreton Bay Region is one of the fastest developing places in Australia, situated between Brisbane and the Sunshine Coast with a population approaching 500,000.
This event is expected to attract in excess of 19,000 local outdoor adventure enthusiasts over three very busy days. Place your business in front of this targeted audience!
Moreton Bay Caravan, Camping and Boating Expo
14TH – 16TH FEBRUARY 2020
REDCLIFFE SHOWGROUNDS
EXHIBITOR INFORMATION PACK
2019 EVENT STATISTICS
Statistic data received from 2019 exhibitors and visitors who subscribed to the event newsletter
How successful was the event for your company?
Successful – Extremely Successful

83%

83%
How happy are you with the sales and leads you received from this event?
Satisfied – Extremely Happy

85%

85%
How would you rate the promotion of this event?
Is this event important to the promotion of your business?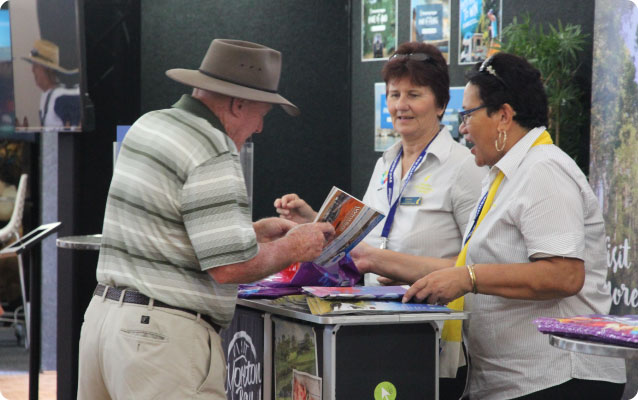 This was our first show so we were not sure what to expect. We found the whole experience very professionally organised by the whole team and found it to be great exposure for getting the word out about our Legend Caravans.
This Event was excellent for us this year. Good foot traffic and sales even though the weather got a little blowy. Excellent venue and facilities for both exhibitors and visitors.
The Expo offers a great opportunity to connect with your customers and receive valuable feedback about your products.
The 2019 Moreton Bay Caravan, Camping, Boating & 4×4 Expo was really well organised. We had a great time and will definitely be back in 2020!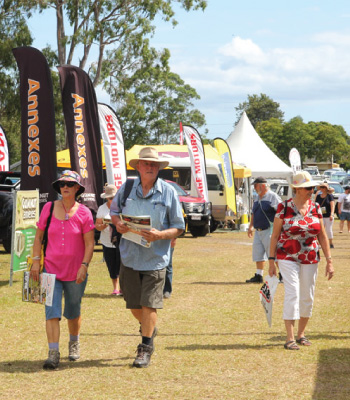 How would you rate this event overall?
Will you attend the event next year?
Did you make any purchases at this event?
Do you intend to make a purchase at a later date from an exhibitor you saw at this event?
Really enjoyed what was there to see. The kids had a great time and weall really enjoyed the motorbike stunt show. The kids got a signed autograph of all the riders which was so lovely and we also purchased a hat for each of the kids. It was a great experience and for the first time going to the Expo we cannot wait for next year. 
We had a great time at the Expo. We had ago with the Wildboar camper trailer, couldn't believe how easy it was to set up. Went to the ARB tent and bought some things from them. Had a chat with the guys at the LEGENDEX tent, they were very interested in my ute. Hoping to join the North Brisbane 4WD club too. Going to the first meeting in March – Looking forward to meet everyone. 
We enjoyed the show. We had a specific purpose in mind – to look at some small semi-offroad caravans. We saw quite a few. The venue was great – although hot, but the breeze was pleasant. We were especially pleased that there was covered areas with ample tables and chairs to sit, discuss and have a drink and something to eat. There was also some great enertertainment with the reptile show and the cooking demonstrations. Next year we will spend a bit more time at those. 
It was the first time we have attended a smaller camping Expo and we were very impressed with the variety of displays, most of which we had never seen at the larger shows. 
It is well worth attending this event event just to get an idea of the range of RV's and accessories that are available, and to be able to ask questions about use, application and so on.
EMAILS SENT OUT TO SUBSCRIBERS
Our popular Email Newsletter Club consists of patrons who have joined to receive information about the event. Featured exhibitors, list of exhibitors, Entertainment, Competitions and Prizes were continually promoted within these emails sent out daily and weekly leading up to the event.
JOIN OUR EVENT NEWSLETTER!
Stay up to date with event information PLUS go into the draw to win family passes to the event and more!
WEBSITE STATISTICS – WEEK OF EVENT