19 – 21 October 2018 | Toowoomba Showgrounds, Toowoomba QLD

This event is a major shopping experience for Toowoomba and surrounding districts. The 2018 Event will host an extensive range of quality home and lifestyle products including building, renovating, green living, home improvements, homewares, kitchenware, electrical, pools, spas, finance, gardening, solar energy and heating, and loads more.
The Camping and Leisure Expo is a huge success and returns with a great range of products and services for getting outdoors and enjoying the warmer months ahead with family and friends. View the latest caravans, camper trailers, auto and 4WD accessories, camping equipment and more.
19 – 21 October 2018
TOOWOOMBA SHOWGROUNDS, TOOWOOMBA, QUEENSLAND
2017 EVENT STATISTICS
Statistic data received from polled 2017 exhibitors and visitors who subscribed to the event newsletter
EXHIBITOR INFORMATION PACK
Grab your copy of the Toowoomba Expo Exhibitor Pack which contains all important event information, site pricing, maps and more!
EXHIBITOR ENQUIRIES
FREECALL 1800 671 588
Australian Events produced an Event Directory where 20,800 copies were inserted into The Chronicle on Wednesday 18th October 2017. A further 5,000 copies of the Event Directory were printed and handed to attendees at the entrance to the event.
Is this event important to the promotion of your business?
How successful was the event for your company?
Successful – Very Successful

70%
How happy are you with the sales and leads you received from this event?
How would you rate the promotion of this event?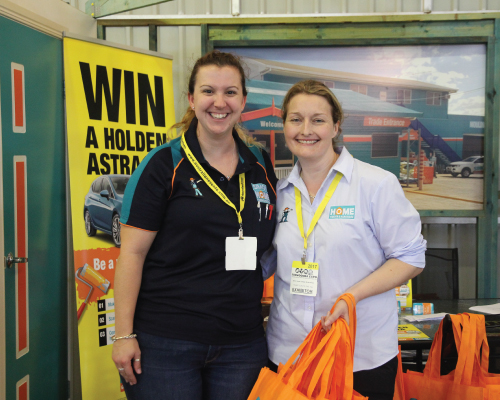 Great promotions, great staff and great volunteers!
Despite the rain-affected Saturday, the amount of traffic through on Friday and Sunday were strong numbers, for us it is about generating awareness of our region as a holiday destination. Mission successful…
Thanks everyone, was a fab experience!
As always the team at Australian Events were a pleasure to deal with. Even though the weather was against us, it still didn't dampen the staff's enthusiasm. With Ally, Saul, Patrick, PJ & the rest of the AE team we are always in good hands. We had a good crowd come through and also multiple solid leads which we are starting to see come through already, 2 days post Toowoomba Expo.
Simply fill out the form and an Australian Events representative will be in contact with you shortly!
EXHIBITOR ENQUIRIES
FREECALL 1800 671 588
How would you rate this year's event?
Are you likely to attend the event next year?
Did make any purchases at this event?
Do you intend to make a purchase at a later date from an exhibitor you saw at this event?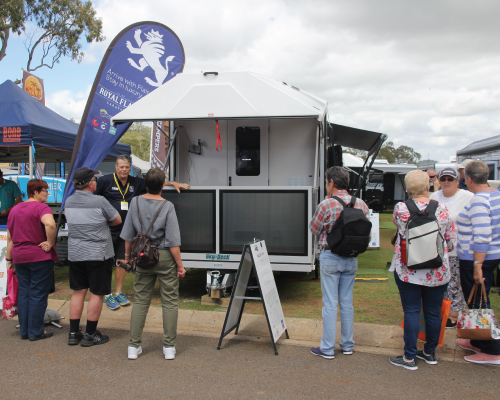 We enjoyed having a look around. The main reason we went was to look at camper trailers/caravans.
Purchases on the day totalled $3700 but saved $1100 by buying at the show.
We had a great time in spite of the rain. Everyone was laughing about the weather and Dixon Homes were a hit as they had free umbrellas.
Absolutely enjoyed the expo ‐ bought some things that are going to make my life easier ‐ also got heaps of freebies and have several pending appointments for renovations to my house!
MAIN PRODUCTS OF INTERESTS
Camping Equipment & Accessories

50%

Caravans

46%

Accessories & Parts

29%

Awnings & Blinds

29%

Gardening & Landscaping

25%

Garages, Patios & Sheds

21%

Hardware & Tools

21%

Homewares

21%

Camper Trailers

18%

Outdoor Living

18%

Bathrooms & Plumbing

14%

Health, Wellbeing & Lifestyle Products

14%

Indoor & Outdoor Furniture

14%

Motorhomes & Campervans

14%

Other Products & Services

14%

Renovations & Accessories

14%

Tourism & Holiday Destinations

14%

Builders & Contractors

11%

Adventure & Sporting Equipment

7%

Bedding

7%

Electronics & Communications

7%

Pools, Spas & Accessories

7%

Air‐conditioning

4%

Insurance & Financial Services

4%
EMAILS SENT OUT TO SUBSCRIBERS
Our popular Email Newsletter Club consists of patrons who have joined to receive information about the event. Featured exhibitors, list of exhibitors, entertainment, competitions and prizes were continually promoted within these emails sent out daily and weekly leading up to the event.
JOIN OUR EVENT NEWSLETTER!
Stay up to date with event information PLUS go into the draw to win family passes to the event and more!
WEBSITE STATISTICS
WEEK OF EVENT
FACEBOOK PAGE STATISTICS
WEEK OF EVENT
Complete the form to receive more information about exhibiting at Toowoomba Expo!
EXHIBITOR ENQUIRIES
FREECALL 1800 671 588