27th – 29th September | Sunshine Coast Stadium, Bokarina, Sunshine Coast QLD

This event is a major shopping event for the Sunshine Coast and surrounding districts and continues to grow each year. It will host an extensive range of quality home and lifestyle products including building, renovating, green living, home improvements, homewares, kitchenware, electrical, pools, spas, finance, gardening and loads more.
The Caravan, Camping and Boating Expo is a major focus at the Sunshine Coast Expo, with a massive range of retailers, manufacturers, designers and builders of leisure vehicles on site. A large range of the latest camper trailers, caravans, motorhomes and RV's will be on display from local and regional companies. There will also be plenty of camping equipment and accessories, boats, fishing accessories and outdoor adventure gear galore!
EXHIBITOR INFORMATION PACK
2019 SUNSHINE COAST HOME SHOW & CARAVAN, CAMPING & BOATING EXPO
2018 Event Statistics
Statistic data received from the 2018 exhibitors and visitors who subscribed to the event newsletter.
Australian Events produced 24,000 full-colour event guides which were were inserted into the Sunshine Coast Daily prior to the event and  handed to visitors at the entrance to the event.
Is this event important to the promotion of your business?
How would you rate the promotion of this event?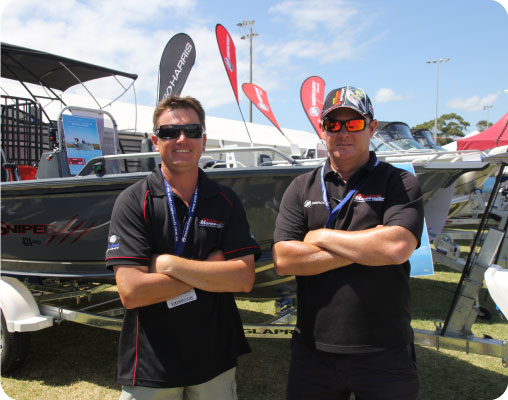 Sunshine Coast Show is a great event for us to promote our real estate business as many people don't know where we are.
Rachel
Sunshine Coast's major home show – combined with boating, caravanning and camping, generally ensures good attendances.
Chris
Despite the inclement weather, we were pleased with the turnout and had another great year at the Sunshine Coast Expo!
Lauren
The Sunshine Coast Home Show was very well advertised to members of the public and despite the wet weather, we still had a good number of interested people visit our outdoor stand. We managed to secure a few orders during the 3 day event and the bump in and bump out was very easy.
Jeremy
This was the first show we have attended to promote our new product range of Caravan and camping sheets. Although the weather was unkind the location of the event on a main road and the layout of the booths were both positive. We would certainly look at attending this show in the future.
Erika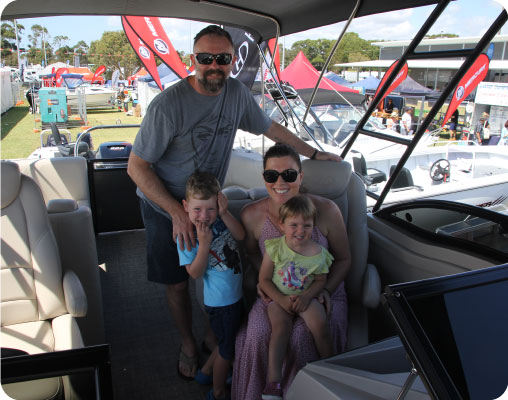 How would you rate this year's event?
Are you likely to attend the event next year?
Do you intend to make a purchase at a later date from an exhibitor you saw at this event?
MAIN PRODUCTS OF INTEREST
Caravans

40%

40%

Camping Equipment & Accessories

36%

36%

Camper Trailers

36%

36%

Accessories & Parts

28%

28%

Auto & 4×4 Accessories

25%

25%

Boast & Marine

19%

19%

Motorhomes & Campervans

15%

15%

Adventure & Sporting Equipment

15%

15%

Fishing

12%

12%

Awnings & Blinds

10%

10%

Outdoor Living

9%

9%

Vehicles, Utes and 4×4's

7%

7%

Gardening & Landscaping

7%

7%

Solar Energy & Heating

7%

7%

Prizes

6%

6%

Furniture Indoor & Oudoor

6%

6%

Trailers & Towing Equipment

5%

5%

Health & Lifestyle Products

5%

5%

Homewares

5%

5%

Renovations & Accessories

5%

5%

Garages, Patios & Sheds

4%

4%

Roof Top & Slide On Campers

4%

4%

Tourism & Holiday Destinations

4%

4%

Bathrooms & Plumbing

4%

4%

Other

2%

2%
EMAILS SENT OUT TO SUBSCRIBERS
Our popular Email Newsletter Club consists of patrons who have joined to receive information about the event. Featured exhibitors, list of exhibitors, entertainment, competitions and prizes were continually promoted within these emails sent out daily and weekly leading up to the event.
Stay up to date with event information PLUS go into the draw to win family passes to the event and more!
FACEBOOK EVENT PAGE STATISTICS