The 2019 South Queensland Caravan, Camping, Fishing and 4x4 Expo will showcase a wide variety of local and national companies, all in the one convenient location! The Expo features everything from the latest caravans and camper trailers through to holiday and tourism destinations, camping, motoring and fishing accessories, vehicles, tools and more.
The event takes place at the Nambour Showgrounds, just North of Brisbane. The Sunshine Coast Region is the third most populated place in Queensland with an estimated population of over 350,000. The region also attracts more than 3.2 million visitors each year.
This event is expected to attract in excess of 14,000 local outdoor adventure enthusiasts over three very busy days. Place your business in front of this targeted audience!
26th – 28nd April 2019
NAMBOUR SHOWGROUNDS, NAMBOUR, SUNSHINE COAST QLD
EXHIBITOR INFORMATION PACK
2018 EVENT STATISTICS
Statistic data received from 2018 exhibitors and visitors who subscribed to the event newsletter

Part of the Australian Events marketing strategy includes distributing event guides into the Sunshine Coast Daily a week prior to the event opening. There are also opportunites for patrons to receive their Event Guide at the gate.
Was this event important to the promotion of your business?
How would you rate the sales and leads you gained at this event?
Good – Excellent

97.4%

97.4%
How would you rate the promotion of this event?
Good – Excellent

100%

100%
How would you rate the overall success of this event?
Good – Excellent

68.9%

68.9%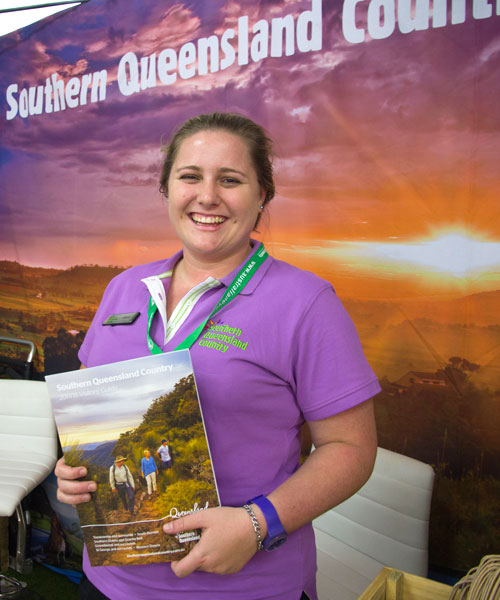 We used the SQ Expo to launch a range of new products and although the weather impacted the event, we still saw an increased presence of buyers at the event.
Adam
Despite inclement weather the event was well organised in trying conditions and there were still good numbers attending the event. We did well. Staff were all friendly and helpful.
Darren
Nambour was an exceptional show, even though the weather was changing a lot, visitors were out and about and a great audience and show great spirit and interest.
Stefano
As a first time exhibitor, we were overwhelmed by the on-site sales and positive feedback we received at the Expo from the general public and other exhibitors alike. A very professionally run organisation that produces excellent results.
Paul
The expo was busy with people interest and eager to learn about our product. We spoke to so many people struggling to find a solution to their leaking van and they were excited to finally find a trustworthy, long-term solution. We would never have reached these people without the show.
Jessica
How would you rate this event overall?
Good – Excellent

76.6%

76.6%
Are you likely to attend the event next year?
Good – Excellent

68.9%

68.9%
Did you make any purchases at this event?
Do you intend to make a purchase at a later date from an exhibitor you saw at this event?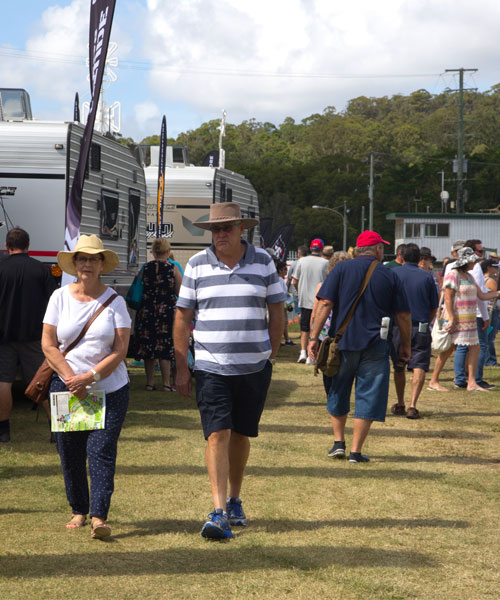 MAIN PRODUCTS OF INTEREST
Camping Equipment & Accessories

56.4%

56.4%

Caravans

39.3%

39.3%

Camper Trailers

37.9%

37.9%

Auto & 4×4 Accessories

36.4%

36.4%

Fishing Gear

21.4%

21.4%

Vehicles, Utes & 4×4's

19.3%

19.3%

Electronics & Communications

17.1%

17.1%

Adventure & Sporting Equipment

15.7%

15.7%

Tourism & Holiday Destinations

15%

15%

Motorhomes & Campervans

14.3%

14.3%

Trailers & Towing Equipment

8.6%

8.6%

Clothing & Apparel

7.9%

7.9%

Tyres & Wheels

7.9%

7.9%

Health & Lifestyle Products

6.4%

6.4%

Marine Accessories

6.4%

6.4%

Other

1.4%

1.4%
Very good event. I go every year. Will be purchasing a camper trailer soon. Gave a good insight into what is out there. Pity about the rain. Great Show.
Pete
We did enjoy ourselves and it gave us a chance to see many items and ideas to help plan for our big trip.
Viv
Attended with some friends who were looking at purchasing a camper, which they did. Also for myself to view solar panels, and to visit ModCon Campers who we purchased a camper last year to talk to them about some mods.
Darryl
I thought it was great. The show gave us some great ideas for when we do go camping.
Joleen
Fun… I loved that you could easily access the caravans.
Dave
Awesome day out, great experience and looking forward to going next year.
Brett
EMAILS SENT OUT TO SUBSCRIBERS
Our popular Email Newsletter Club consists of patrons who have joined to receive information about the event. Featured exhibitors, list of exhibitors, Entertainment, Competitions and Prizes were continually promoted within these emails sent out daily and weekly leading up to the event.
WEBSITE STATISTICS – WEEK OF EVENT

FACEBOOK EVENT PAGE STATISTICS