The 2018 South Queensland Caravan, Camping, Boating and Fishing Expo is one of the region's largest events, showcasing the latest in caravans, camper trailers, motorhomes, boating, vehicles, camping gear and accessories to get you outdoors and on the road in style! It all takes place at the Nambour Showgrounds, 20th – 22nd April 2018.
If you are looking at upgrading or purchasing a new caravan, camper trailer, motor-home, boat, 5th wheeler or more, or you're just keen to take a look at all the new products, you just can't go past this event. Over 140 local and regional dealers will be onsite displaying a massive range of products and services. There will be fantastic show only specials and great deals, plus you get to view all the suppliers in one place!
Don't miss Sunshine Coast's largest caravan, camping, boating and fishing expo!
20th – 22nd April 2018
NAMBOUR SHOWGROUNDS, NAMBOUR, SUNSHINE COAST QLD
EXHIBITOR INFORMATION PACK
Grab your copy of the South Queensland Caravan, Camping, Boating & Fishing Expo Exhibitor Pack which contains all important event information, site pricing, maps and more!
EXHIBITOR ENQUIRIES FREECALL 1800 671 588
2017 EVENT STATISTICS
Statistic data received from 2017 exhibitors and visitors who subscribed to the event newsletter

Part of the Australian Events marketing strategy includes the distribution of up to 12,600 event guides into the Sunshine Coast Region days prior to the event opening, with a further 8,000 guides provided to patrons at the event.
Was this event important to the promotion of your business?
How would you rate the sales and leads you gained at this event?
How would you rate the promotion of this event?
How would you rate the overall success of this event?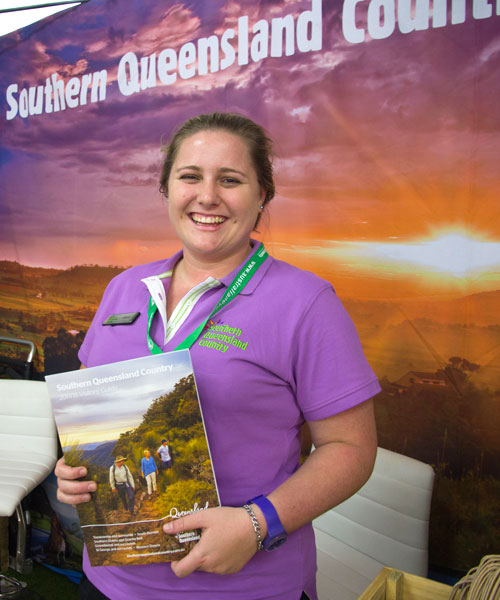 The Caravan, Camping, Boating and Fishing Expo overall was planned out great. There was good diversity and great service. Loved having a wonder around the show to see all the new and inventive idea's that are around.
Kirsty
Australian Events give our brand increased exposure. We attend Nambour each year enjoying the proximity, ease of parking and great patrons.
Dan
The event was very well organised with the on site staff a pleasure to deal with. The quantity and quality of patrons was exceptional. We will definitely be back next year.
Todd
Australian Events, as always, were and are a pleasure to exhibit with! Great staff, great locations and always deliver on patron traffic! Aussie Tough Trailers will always exhibit with Australian Events!
Ryan
This was our first experience exhibiting and didn't really know what to expect. It turned out to be a huge success with plenty of interests in our services. Very cost effective way to reach our target market. Overall an extremely pleasant experience from start to finish ‐ From booking the site last minute to setting up stand, chatting and getting tips from other store holders; and of course generating plenty of business from the many attendees at the event. We will certainly return next year.
Charlotte
As always the Event was organised and executed with efficiency and courtesy in keeping with the long established and proficient and professional services of the personnel involved.
Neal
Simply complete the form and an Australian Events representative will be in contact with you shortly!
EXHIBITOR ENQUIRIES FREECALL 1800 671 588
How would you rate this event overall?
Did you make any purchases at this event?
Are you likely to attend the event next year?
Did you enter any competitions?
Do you intend to make a purchase at a later date from an exhibitor you saw at this event?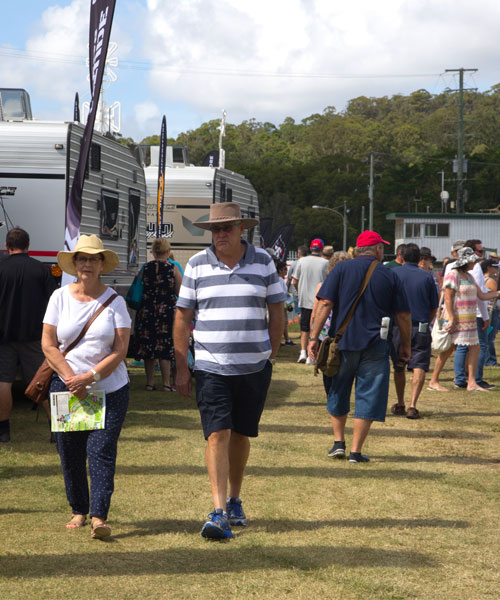 MAIN PRODUCTS OF INTEREST
Camping Equipment & Accessories

54%

Accessories & Parts

46%

Auto & 4×4 Accessories

41%

Caravans

41%

Camper Trailers

31%

Boats & Fishing Accessories

27%

Electronics & Communications

23%

Motorhomes & Campervans

16%

Tourism & Holiday Destinations

15%

Clothing & Apparel

14%

Adventure & Sporting Equipment

11%

Trailers & Towing Equipment

11%

Health & Lifestyle Products

10%

Vehicles, Utes & 4×4's

8%

Clubs & Groups

8%

Other Products & Services

8%

Tyres & Wheels

7%

Insurance & Financial Services

3%

Roof Top & Slide On Campers

3%

Other

4%
It was agreat place to catch up with exhibitors who we have seen down south wagga wagga and out west and other friends. Also to see new and interesting things on the market.
Alan
The event exhibitors and all involved put on a great expo. I enjoyed a great day and brought some bargains. Can't wait for next year. Well done to all involved.
George
Great show with great layout. Good variety of products and great food vans.
Amy
Seem to be quite a well organised event, we enjoyed ourselves.
Steve
I went to compare camper trailers and ended up buying one in the end
Wayne
Very well advertised, organised, good layout. Wide walk ways. Good variety of vendors. Great parking strategies. Easy to walk around. Well sign‐posted.
Margaret
Great event, always look forward to this one and the one at Kawana later in year. Great entertainment value and what new products are out there
Dave
Cheaper that the big city even, and much more enjoyable. Friendlier, not as crowded and felt good supporting a local town. I Saw more things I liked than I ever have at the Brisbane caravaning/camping shows and was able to get a good look without the jostle of too many people.
Nikki
EMAILS SENT OUT TO SUBSCRIBERS
Our popular Email Newsletter Club consists of patrons who have joined to receive information about the event. Featured exhibitors, list of exhibitors, Entertainment, Competitions and Prizes were continually promoted within these emails sent out daily and weekly leading up to the event.
WEBSITE STATISTICS
(THE WEEK OF EVENT)
FACEBOOK EVENT PAGE STATISTICS
Fill out the form to get more information about exhibiting at South Queensland Caravan, Camping, Boating & Fishing Expo!
EXHIBITOR ENQUIRIES FREECALL 1800 671 588