2018 Gold Coast Expo (Incorporating Gold Coast Midyear Caravan & Camping Expo + Home & Outdoor Living Ideas)
27 – 29 JULY 2018
AQUIS PARK, GOLD COAST TURF CLUB, BUNDALL, GOLD COAST,  QUEENSLAND
 
27 – 29 July 2018
Aquis Park, Gold Coast Turf Club, Bundall, Queensland
A MAJOR GOLD COAST EVENT!
The Gold Coast Expo is a major event combining the highly successful Midyear Caravan and Camping Expo with Home and Outdoor Living Ideas. Two events running together, side by side, will ensure a massive event that always attracts many thousands of shoppers over three days.
This event will feature the very latest caravans and camper trailers, motorhomes, boating, 4x4's and vehicles along with motoring and camping accessories. The Home and Outdoor Living Ideas pavilion and outdoor sites will host a range of companies providing products and services for our homes and outdoors.
EVENT WEBSITE – www.goldcoastexpo.com.au
EXHIBITOR ENQUIRES – FREECALL 1800 671 588 or use our Online Enquiry Form
Grab your copy of the Gold Coast Expo Exhibitor Pack which contains all important event information, site pricing, maps and more!
EXHIBITOR ENQUIRIES
FREECALL 1800 671 588
2017 EVENT STATISTICS
Statistic data received from polled 2017 exhibitors and visitors who subscribed to the event newsletter
Australian Events produced 37,000 full colour Event Directories, with 32,000 which was inserted into the Gold Coast Bulletin and distributed throughout the Gold Coast Region. A further 5,000 copies of the Event Guide were printed and handed out to attendees at the entrance to the event.
Was this event important to the promotion of your business?
How would you rate the sales and leads you received at this event?
How would you rate the promotion of this event?
How successful was the event for your company?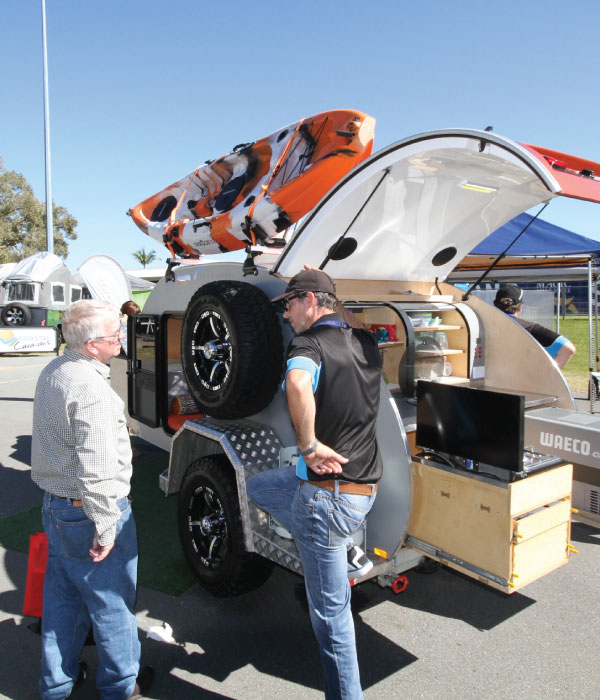 Australian Events always put on a great event in areas that the population doesn't have easy access to the larger shows, they are a great opportunity to see some of the countries finest products on your doorstep , well done Australian Events!
We sold 33% more than last year… YEEEHAH!!
Really well organised and run by a great team. Always a pleasure to attend Australian Events shows.
This was a great opportunity for our brand to be on show for the first time at the Gold Coast Show.
Expos are always a great form of exposure to advertise your products to the public. It's a one on one interaction that enables the customer to ask all his questions and be 100% satisfied with the product that he purchases. And for the Exhibitors, it's an opportunity to meet other traders and increase business trade relationships and potential future sales.
Simply complete the form and an Australian Events representative will be in contact with you shortly!
EXHIBITOR ENQUIRIES
FREECALL 1800 671 588
How would you rate this event overall?
Are you likely to attend this event again next year?
Did you make any purchases at this event?
Do you intend to make a purchase at a later date from an exhibitor you saw at this event?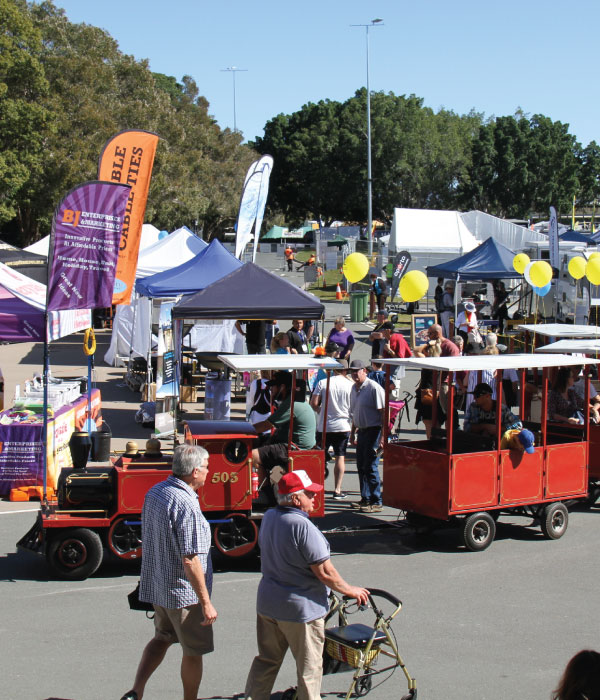 MAIN PRODUCTS OF INTEREST
Camping Equipment and Accessories

62%

Caravans

53%

Vehicles, Auto and 4×4 Accessories

35%

Camper Trailers

32%

Outdoor Living Ideas

29%

Tourism / Holidays

29%

Home Products and Accessories

25%

Motorhomes

13%

Boating, Fishing and Tackle

12%

Other

10%
On the second day I took 4 Melbourne caravanning visitors and one went back on Sunday to make a purchase.
Lorna
Enjoyed the show. We liked what we saw, good weather for a change, spent too much money.
Phil
Just want to thank all the businesses for another great show and all the organizers, look forward to many more!
Rick
A good show with a good variety of products but less hassles than the big caravan shows!
Kim
We were able go to all the entertainment venue's and purchase some of the items that we had planned.
Dean
Enjoyed the variety of displays, we should have allowed more time to see more exhibits.
Carole
The event was great, competitions were excellent too, especially as we won one. Excellent venue
Jan
Well organised event everything was there I wanted to see and we enjoyed it.
Paul
This was our first expo of this kind, was great to have a look around at all the possibilities of travelling the outdoors. The 4wd show was informative, and good to learn some new tips and tricks all while keeping safety in mind. A great platform for research of all different kinds of products.
Amelia
We thoroughly enjoyed our day at the Expo. We went mainly to compare caravans to what we have in NZ, but as we did last time, we purchased two or three items. Certainly lots to see and we'll definitely be back again next year.
Sue
EMAILS SENT OUT TO SUBSCRIBERS
Our popular Email Newsletter Club consists of patrons who have joined to receive information about the event. Featured exhibitors, list of exhibitors, Entertainment, Competitions and Prizes were continually promoted within these emails sent out daily and weekly leading up to the event.
JOIN OUR EVENT NEWSLETTER!
Stay up to date with event information PLUS go into the draw to win family passes to the event and more!
Fill out the form to get more information about exhibiting at Gold Coast Expo!
EXHIBITOR ENQUIRIES
FREECALL 1800 671 588