Farm Fantastic is the big city event, with a strong rural focus. Featuring hundreds of displays from local and national companies that attract thousands of patrons over 3 days annually. Everything from farm machinery to stock handling equipment, animal health, off-road vehicles, sheds, tools, tanks and a vast range of exhibitors displaying the latest in sustainable living, gourmet foods and produce. PLUS the latest on farm technology and communication equipment.
EXHIBITIONS WORK: Exhibitions and trade events provide the platform you need to place your company directly in front of thousands of shoppers who attend an event specifically to view, compare and purchase products and services. Exhibiting is one of the most cost-effective and proven sales and lead generation tools available to businesses today.
2ND – 4TH MARCH 2018

CABOOLTURE SHOWGROUNDS, CABOOLTURE QLD
EXHIBITOR INFORMATION PACK
Grab your copy of the Farm Fantastic Expo Exhibitor Pack which contains all important event information, site pricing, maps and more!
EXHIBITOR ENQUIRIES
FREECALL 1800 671 588
2017 EVENT STATISTICS & FEEDBACK
The statistics and data displayed were received from exhibitors and visitors who were polled from the 2017 event
Was this event important to the promotion of your business?
How would you rate the sales and leads at this event?
How would you rate the event promotion?
How would you rate the events success overall?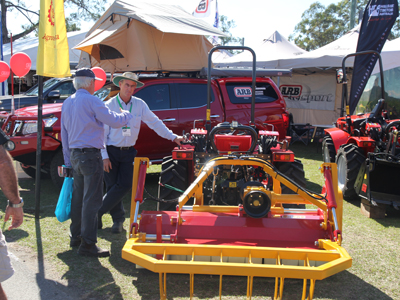 It was a good and well organised event, good opportunity to present products and collect leads.
We are very pleased with the results so far from exhibiting at Farm Fantastic and the event organisers did an outstanding job. Hassle free arrangements for setting up and closing down.
It was well organised. Check-in was stress free. All event staff were friendly and helpful. They made the whole exercise a great success.
We received enquiries from potential sellers and our website gained valuable exposure in the market place. One party visited the Expo on Saturday and specifically returned to the event again on Sunday to speak to us about the potential sale of their property. Over all attending the Expo was an excellent promotion of our business.
Queensland Verti Block found the Expo a great help in the promotion of our retaining wall product. We got to meet loads of potential customers, and the visitors to our site were overwhelmingly positive about our product, regularly saying that they can't wait to need a wall that looks so good.
Each year we attend the Farm Fantastic and have been completely happy with the event and result we have achieved. We will continue displaying at the show each year. As long as you want us, we'll be there!
Simply complete the form and an Australian Events representative will be in contact with you shortly!
EXHIBITOR ENQUIRIES
FREECALL 1800 671 588
How would you rate this event overall?
Are you likely to attend the event again?
Did you make any purchases at this event?
Do you intend to make a purchase at a later date from an exhibitor you saw at this event?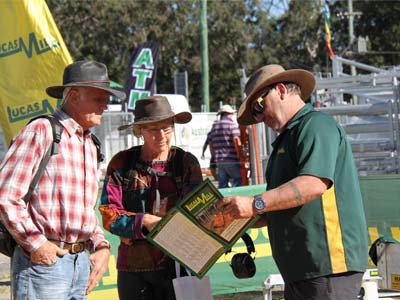 MAIN PRODUCTS OF INTEREST
Backyard Living & Gardening

55%

Home & Lifestyle Products

48%

Agricultural Products

43%

Farming Equipment

40%

Hardware & Tools

39%

Auto & 4×4 Accessories

37%

Destination Food & Cooking

34%

Rural Supplies

30%

Sheds & Garages

30%

Vehicles, Utes & 4×4's

30%

Alpaca's & Animal Farm

29%

Mowers & Chainsaws

28%

Tanks & Pumps

28%

Fencing Equipment

25%

Working Dog Demonstrations

24%

Trucks & Tractors

23%

Motorbikes & Quads

21%

Cattle Yards & Equipment

18%

Electronics & Communications

18%

Horsemanship Demonstrations

16%

Education, Training & Safety

13%

Other

6%
As first timers at Farm Fantastic, we were really impressed with the mix of exhibitors and amount of things to see & do. Well run, we had great fun. Well done!
David
We had a great time at the expo. I took my Grandson and we have a great day with lots of variety of things to see. A great family day out!
Rachael
We had a ball! Event bought a ride on mower and a log splitter (plus extras) at a good show price!
Susan
Great day out exploring all that is farm related, exhibitors are lovely to talk to and offer great advice. Even picked up some well needed fencing equipment and for a great price too.
Melissa
Had a great time took my son for the first time and he loved it. We're keen to go again next year!
Daniel
Very entertaining event, highly worth the trip.
Dean
Great event! Found a good range of stands and products.
Michelle
Farm Fantastic rocks! We love the country feel and go every year.
Leesl
WEBSITE STATISTICS
(WEEK OF EVENT)
Fill out the form to get more information about exhibiting at Farm Fantastic Expo!
EXHIBITOR ENQUIRIES
FREECALL 1800 671 588