The Cairns Expo (Incorporating Cairns Home Show and Caravan, Camping and Boating Expo) is back again in 2018 for another 3 massive days at the Cairns Showgrounds! This event features plenty of local and regional businesses displaying the very latest products and services for our homes, lifestyles and for getting outdoors and about on wheels and water.
The Cairns Expo (Incorporating Cairns Home Show and Caravan, Camping and Boating Expo) is the regions largest and best attended event of it's kind in far North Queensland!
Cairns Expo (Incorporating Cairns Home Show & Caravan, Camping & Boating Expo)
11th – 13th MAY 2018
CAIRNS SHOWGROUNDS, CAIRNS QLD
EXHIBITOR INFORMATION PACK
Grab your copy of the Cairns Expo Exhibitor Pack which contains all important event information, site pricing, maps and more!
EXHIBITOR ENQUIRIES
FREECALL 1800 671 588
2017 EVENT STATISTICS
Statistic data received from 2017 exhibitors and visitors who subscribed to the event newsletter
Australian Events produced 24,000 full colour Event Guides, with the distribution of up to 17,000 Guides into the Cairns Region prior to the event opening and a further 7,000 Guides provided to patrons at the entrance to the event.
Was the event important to the promotion of your business?
How would you rate the sales and leads you received at this event?
How would you rate the promotion of this event?
How would you rate the success of this event overall?
Successful – Very Successful

95%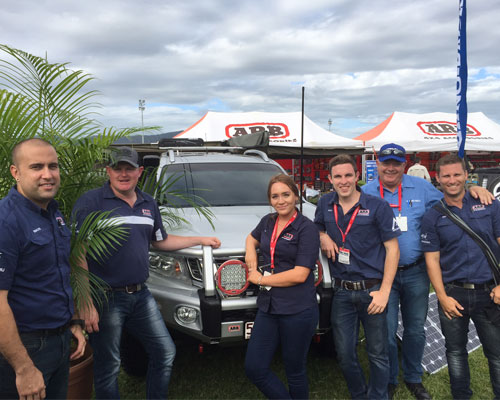 The Cairns camping, caravan, fishing show was very well organised, run and attended. Thank you for the opportunity to display our products.
Brett
Great exposure for my business, I was very impressed with the outcome.
Tina
I thought that the 2017 Home Show was great for our local business and have started seeing results straight away. Now looking forward to next year!
Toni
We have always enjoyed exhibiting at this expo and they have always been very successful also. We were a little apprehensive about the success of the expo this year, what with the state of the economy etc. We should not have been! Cairns delivered to us, our best expo there yet. It was amazing! Well done on an extremely run expo – a pleasure to be an exhibitor.
Barry
The 2017 Home Show was packed full of great stalls and promotions. Everyone we spoke to was having a great time learning all about what great products and services Cairns has to offer.
Damien
Simply complete the form and an Australian Events representative will be in contact with you shortly!
EXHIBITOR ENQUIRIES
FREECALL 1800 671 588
How would you rate this event overall?
Did you make a purchase at this event?
Do you intend to make a purchase at a later date from an exhibitor you saw at this event?
Are you likely to attend this event again next year?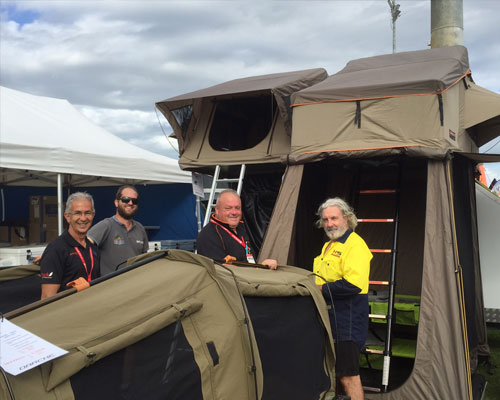 MAIN PRODUCTS OF INTEREST
Camping Equipment & Accessories

62%

Camper Trailers

51%

Auto & 4×4 Accessories

47%

Caravans

38%

Boating & Fishing Accessories

23%

Gardening & Landscaping

17%

Electronics & Communications

16%

Solar Energy & Heating

16%

Vehicles, Utes & 4×4's

16%

Motorhomes & Campervans

14%

Awnings & Blinds

11%

Bathrooms & Plumbing

11%

Health & Lifestyle Products

11%

Renovations & Accessories

11%

Indoor & Outdoor Furniture

10%

Garages, Patios & Sheds

10%

Tourism & Holiday Destinations

9%

Builders & Contractors

7%

Homewares

7%

Pools, Spas & Accessories

7%

Flooring & Carpet

6%

Beds & Bedding Accessories

5%

Roofing & Guttering

5%

Security & Screens

5%

Airconditioning

4%
Well done to all the exhibitors. A great range of products on display. Got some great info on the subjects I wanted.
Mal
Well laid out outdoor displays making it easy to peruse and compare similar products.
Peter
Great show. Bought a Ozpig and can't wait to come back next year!
Lisa
The event featured a great deal more stalls than the previous year. Most of the stall holders that I wanted to see were in attendance. I didn't buy any large ticket items this year, but I have gathered lots of information to be able to make a purchase at a later date.
Deborah
Had a great day looking at caravans, but there was so much more to see. A very well organised event easy parking, well laid out displays that flowed well and minimised the walking. Looking forward to seeing next years event well done.
Stephen
We did have a good time and we will be back next year!
Maxine
We had a fantastic day and now we are going fishing. Thank you for putting on a great show.
Bob
The event was well organised and well set out and we enjoyed our time there looking around.
Yvonne
EMAILS SENT OUT TO SUBSCRIBERS
Our popular Email Newsletter Club consists of patrons who have joined to receive information about the event. Featured exhibitors, list of exhibitors, entertainment, competitions and prizes were continually promoted within these emails sent out daily and weekly leading up to the event.
JOIN OUR EVENT NEWSLETTER!
Stay up to date with event information PLUS go into the draw to win family passes to the event and more!
WEBSITE STATISTICS
(THE WEEK OF EVENT)
FACEBOOK EVENT PAGE STATISTICS
Fill out the form to get more information about exhibiting at Cairns Expo!
EXHIBITOR ENQUIRIES
FREECALL 1800 671 588