2017 Sunshine Coast Home Show and Caravan, Camping & Boating Expo
13 – 15 October 2017
KAWANA SPORTS PRECINCT, BOKARINA, SUNSHINE COAST, QUEENSLAND

13 – 15 October 2017. Kawana Sports Precinct, Bokarina, Sunshine Coast, Queensland.
This event is a major shopping event for the Sunshine Coast and surrounding districts and continues to grow each year. It will host an extensive range of quality home and lifestyle products including building, renovating, green living, home improvements, homewares, kitchenware, electrical, pools, spas, finance, gardening and loads more.
The Caravan, Camping and Boating Expo will be a very popular part of this event with the largest range of retailers, manufacturers, designers and builders of leisure vehicles on site. Before making a decision on buying or updating your camper trailers, caravans or motorhomes, this event is a must see!
EVENT WEBSITE – http://sunshinecoastexpo.com.au/
EXHIBITOR ENQUIRES – FREECALL 1800 671 588 or use our Online Enquiry Form
2016 EVENT STATISTICS
Statistic data received from polled 2016 exhibitors and visitors who subscribed to the event newsletter.
2016 EVENT GUIDE PUBLICATION
Australian Events produced a full colour 32 page Event Directory where 14,600 copies were inserted into the Sunshine Coast Daily on Wednesday 19th October 2016. A further 7,400 copies of the Event Directory were printed and handed to attendees at the entrance to the event.
2016 Exhibitor Survey Results
(Statistic data received from polled exhibitors who exhibited at the 2016 event.)
Was the Expo important to the promotion of your business ?
How would you rate the sales and leads at this event ?
How would you rate the Event promotion ?
How would you rate the Events success overall ?
of exhibitors said that Exhibiting at events is a great way to generate sales and leads.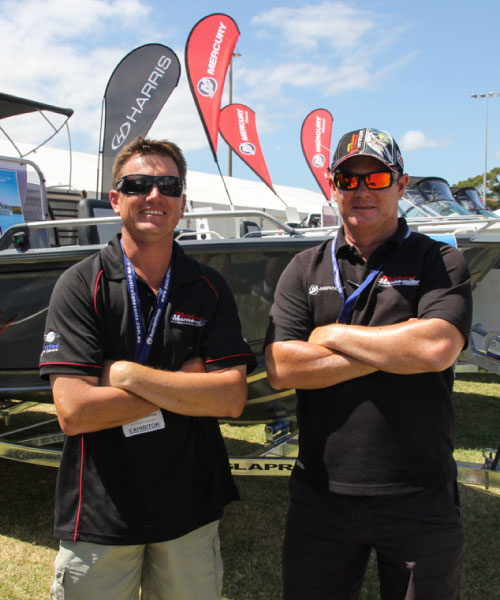 2016 Exhibitor Testimonials
Great Stuff Guys wish all Promoters were are professional and thoughtful as yourselves.
It was great to be able to get our business in the eyes of the public and it definitely did this.
Great staff who care about the exhibitors and I highly recommend anyone considering to expose their business on the Sunshine Coast to do it here.
This was a great event to launch our re-branded business and profile our products to seemingly qualified patrons. We found this event, our first, to be well run and also provided us with great experience for future shows. It also allowed us a good platform to speak with, and demonstrate our products to, a solid range of potential customers with both home and Camping / Caravaning areas of interest. We look forward to exhibiting in 2017. Thanks Australian Events.
Fantastic show for us. We attended with the idea we would 'fly the flag'. The show far exceeded our initial restrained optimism as an advertising forum, but more importantly our sales far exceeded our expectations.
Australian Events work very hard to make their event formula a success. If you want event success, work with their formula and it should provide great value for your advertising and marketing dollar. Every year it establishes work for me that lasts the whole year through.
This combination tradeshow (home items and improvement, together with boating, camping and fishing) draws a wide range of visitors – who all invariably take a stroll and check out the whole site, ensuring good, relaxed exposure to all products. Well attended and well run.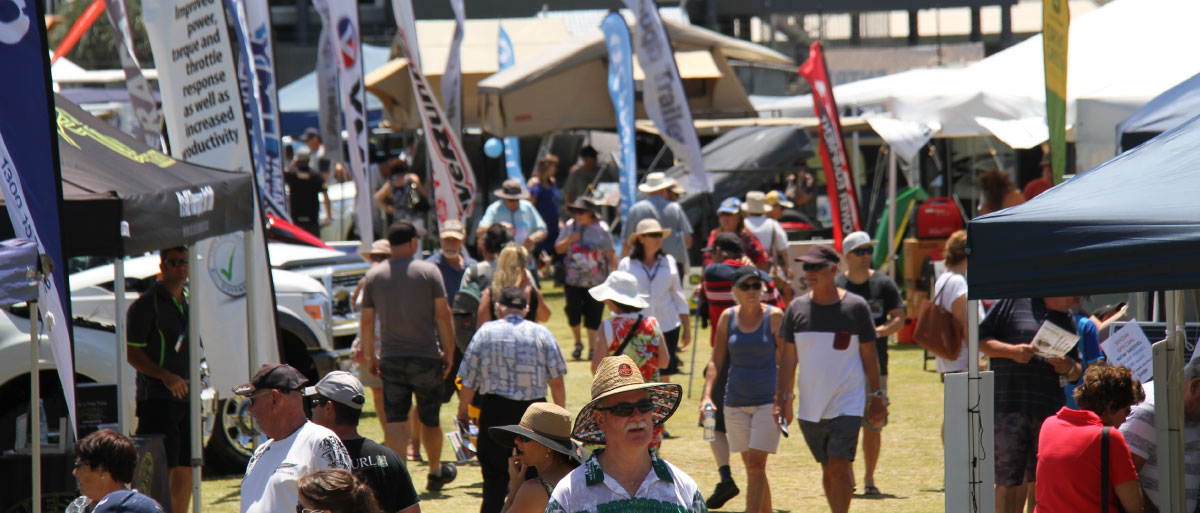 2016 Visitor Survey Results
How would you rate this event overall ?
Are you likely to attend the Event again ?
Do you intend to make a purchase at a later date from an exhibitor you saw at this event ?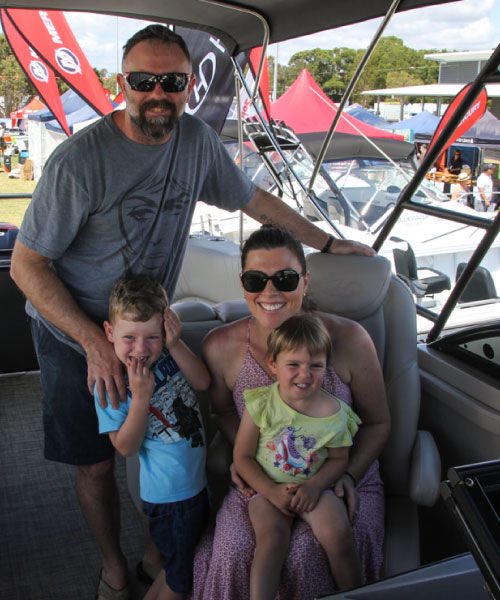 Main Products of Interest
Data provided by polled patrons at the 2016 Sunshine Coast Home Show and Caravan, Camping and Boating Expo.
Caravans & Motorhomes

61%

Camping Equipment & Accessories

56%

Auto & 4×4 Accessories

34%

Camper Trailers

33%

Alternative Energy

19%

Boats

17%

Tackle and Marine Accessories

16%

Garages, Patios & Sheds

11%

Home Renovation Ideas

11%

Bedding & Accessories

9%

Holiday and Tourism Information

9%

Outdoor Living, Backyard Living & Services

9%

Pools & Spas

9%

Builders & Contractors

8%

Hardware

8%

Kitchen & Bathrooms

8%

Healthy Products

6%

Finance & Banking Information

5%

Roofing Products & Services

5%

Security Screens, Awinings & Blinds

5%

Other

3%
2016 Visitor Testimonials
Always have a good time seeing all the new /updated products available. It's a great event and is always thoroughly enjoyed. David
Currently in the market to purchased a camper trailer. Was great to compare popular models. Sonia
Very informative expo, helped me with the purchase of my camper trailer. John
Each time we reached information overload we were able to come home and go back the next day knowing we had the return pass, so the stress was not all on for one day, and we could assess things overnight and return with more questions. Very important. Donna
Thoroughly enjoyed learning about the latest and greatest products on the market! Nicole
Enjoyed the wide range of exhibitors, demonstrations and information available. a great day out. Carol
Great time lots to see well organised. Cheryl
We found the range of rooftop campers and camper vans extensive and were particularly impressed by the information shared by exhibitors. This is a much better way to get specific information than by going to a camping store. June
Had a great time looking at everything, enjoyed the Two Old Ducks cooking show. Vicki
2016 VISITOR EMAIL NEWSLETTER
EMAILS SENT OUT TO SUBSCRIBERS
Our popular Email Newsletter Club consists of patrons who have joined to receive information about the event. Featured exhibitors, list of exhibitors, Entertainment, Competitions and Prizes were continually promoted within these emails sent out daily and weekly leading up to the event.
JOIN OUR EVENT NEWSLETTER !
Stay up to date with event information PLUS go into the draw to win family passes to the event and more !
2016 Website Statistics
Week of the event: From 17th – 23rd October 2016.
2016 Facebook Event Page Statistics
2017 Sunshine Coast Home Show and Caravan, Camping and Boating Expo Enquiry Form