2017 South Queensland Caravan, Camping, Boating & Fishing Expo
21 – 23 April 2017
NAMBOUR SHOWGROUNDS, NAMBOUR, SUNSHINE COAST, QUEENSLAND

21 – 23 April 2017. Nambour Showgrounds, Queensland.
SOUTH QUEENSLAND CARAVAN, CAMPING, BOATING & FISHING EXPO
The 2017 South Queensland Caravan, Camping, Boating and Fishing Expo is one of the region's largest events, showcasing the latest in caravans, camper trailers, motorhomes, boating, vehicles, camping gear and accessories to get you outdoors and on the road in style! It all takes place at the Nambour Showgrounds, 21st to 23rd April 2017.
If you are looking at upgrading or purchasing a new caravan, camper trailer, motor-home, boat, 5th wheeler or more, or you're just keen to take a look at all the new products, you just can't go past this event. Over 140 local and regional dealers will be onsite displaying a massive range of products and services. There will be fantastic show only specials and great deals, plus you get to view all the suppliers in one place!
Don't miss Sunshine Coast's largest caravan, camping, boating and fishing expo !
EVENT WEBSITE – www.caravancampingexpo.com.au
EXHIBITOR ENQUIRES – FREECALL 1800 671 588 or use our Online Enquiry Form
2016 EVENT STATISTICS
Statistic data received from 2016 exhibitors and visitors who subscribed to the event newsletter.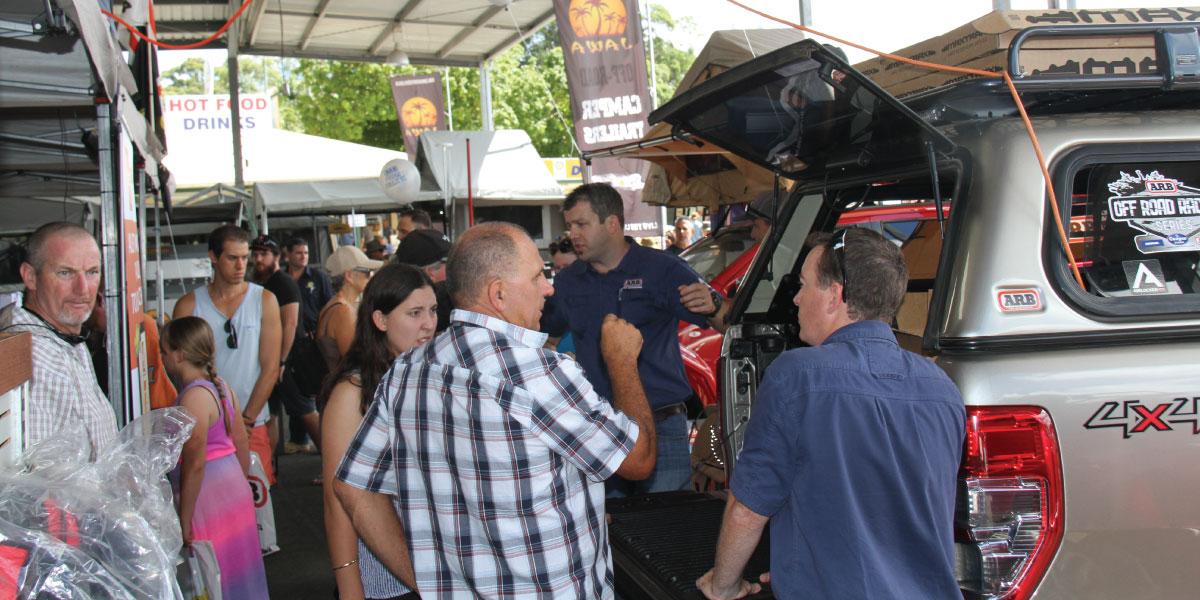 2016 EVENT GUIDE PUBLICATION
Australian Events produced 23,500 full colour Event Directories, with 14,600 which was inserted into the Sunshine Coast Daily and distributed throughout the Sunshine Coast Region. A further 8,900 copies of the Event Guide were printed and handed out to attendees at the entrance to the South Queensland Caravan, Camping, Boating and Fishing Expo.
2016 Exhibitor Survey Results
Was the Expo important to the promotion of your business ?
How would you rate the sales and leads at this event ?
How would you rate the Event promotion ?
How would you rate the Events success overall ?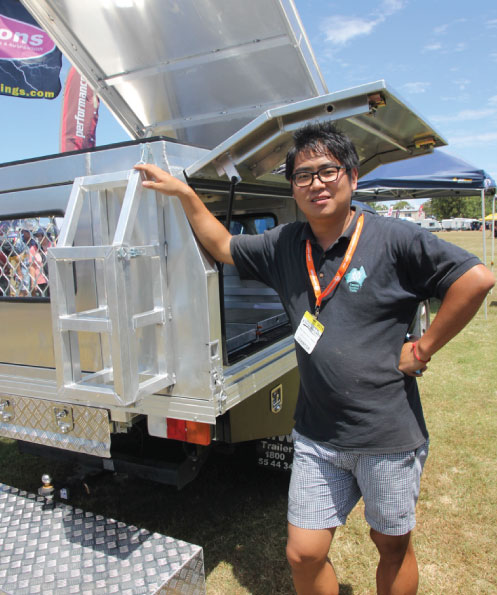 2016 Exhibitor Testimonials
Great advertising option for our new ECU tuning product, generated great interest for future business.
The event was well staffed, organised and run. We were very happy with the outcome.
A great show with great weather and the number of sales reflected the good number of people coming through the gates. Thanks again Australian Events.
Great Location, Great staff, very Professional and cant wait for the next show.
As a local Sunshine Coast business, the South Queensland Caravan, Camping, Boating and Fishing Expo is a great way for us to connect with other locals in the market for a ute canopy. Many visitors who stopped by our site mentioned they didn't even know we were right in Yandina! We also friended many other small Australian businesses, which made the event fun as well as a great promotional opportunity.
People go to Caravan and Camping Shows to buy and sell items that they may need for their travels and camping trips so why not check out destinations while you are at it. This is the first time we have been involved in the Nambour Show but I would say it was a definite success. The number of people saying to me 'Are there any other Tourist destination stands here?' Well what an opportunity to sell our locations when there were only a couple tourism operators on site. Thank you Australian Events for the opportunity and we will see you in Toowoomba.
2016 Visitor Survey Results
How would you rate this event overall ?
How likely would you recommend this event ?
How would you rate the Entertainment?
Are you likely to attend the Event again ?
Do you intend to make a purchase at a later date from an exhibitor you saw at this event ?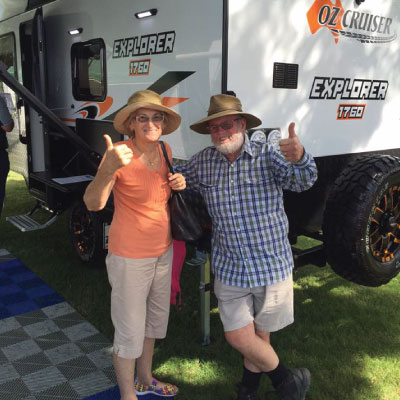 Main Products of Interest
Data provided by polled patrons at the 2016 South Queensland Caravan, Camping, Boating and Fishing Expo.
Camping Equipment & Accessories

56%

Camper Trailers

43%

Auto & 4×4 Accessories

41%

Caravans

39%

Motorhomes

26%

Fishing & Tackle

24%

Tourism / Holidays

19%

Boating

19%

Vehicles

12%

Other

12%
2016 Visitor Testimonials
We drove from Sydney just to see a particular caravan which was not going to the Sydney show, will purchase within 3 months!
John
Well laid out and came away with a few products for future camping trips.
Len
We found the expo useful and were able to gather some information to assist us in the preparation for our outback trip next year.
Sharon
We wanted to compare some camper trailers and were able to do so.
Marion
Great event. Easy to navigate, easy parking. Pleasant environment.
Ross
This is the first time I have attended this show I was very impressed by the amount of exhibitors that were there.
Diane
Excellent well organised event, the weather was good and we had a great time, thanks.
David
What a great show, I had thought I would spend about 3 hours, 6 hours after arriving I decided I had seen enough and was exhausted.
Kathleen
2016 VISITOR EMAIL NEWSLETTER
EMAILS SENT OUT TO SUBSCRIBERS
Our popular Email Newsletter Club consists of patrons who have joined to receive information about the event. Featured exhibitors, list of exhibitors, Entertainment, Competitions and Prizes were continually promoted within these emails sent out daily and weekly leading up to the event.
JOIN OUR EVENT NEWSLETTER !
Stay up to date with event information PLUS go into the draw to win family passes to the event and more !
CLICK HERE TO JOIN NOW >
2016 Website Statistics
(THE WEEK OF EVENT)
2016 Facebook Event Page Statistics
Visitors that 'Went' to the Event
2017 South Queensland Expo Enquiry Form