2017 Queensland Outdoor Adventure & Motoring Expo
4 – 6 August 2017
TOOWOOMBA SHOWGROUNDS, TOOWOOMBA,  QUEENSLAND

4 – 6 August 2017
Toowoomba Showgrounds, Toowoomba, Queensland
The Queensland Outdoor Adventure and Motoring Expo is the region's largest event of its kind. Over 170 local and regional companies will be involved, displaying thousands of products and services, including the very latest in caravans, camper trailers, motor homes, vehicles and 4WD's, 5th wheelers, camping gear and accessories. Visitors will be able to view and compare products from a wide range of leading companies all within the one location! This is a not-to-be-missed event.
EVENT WEBSITE – www.adventureexpo.com.au
EXHIBITOR ENQUIRES – FREECALL 1800 671 588 or use our Online Enquiry Form
2016 EVENT STATISTICS
Statistic data received from polled 2016 exhibitors and visitors who subscribed to the event newsletter.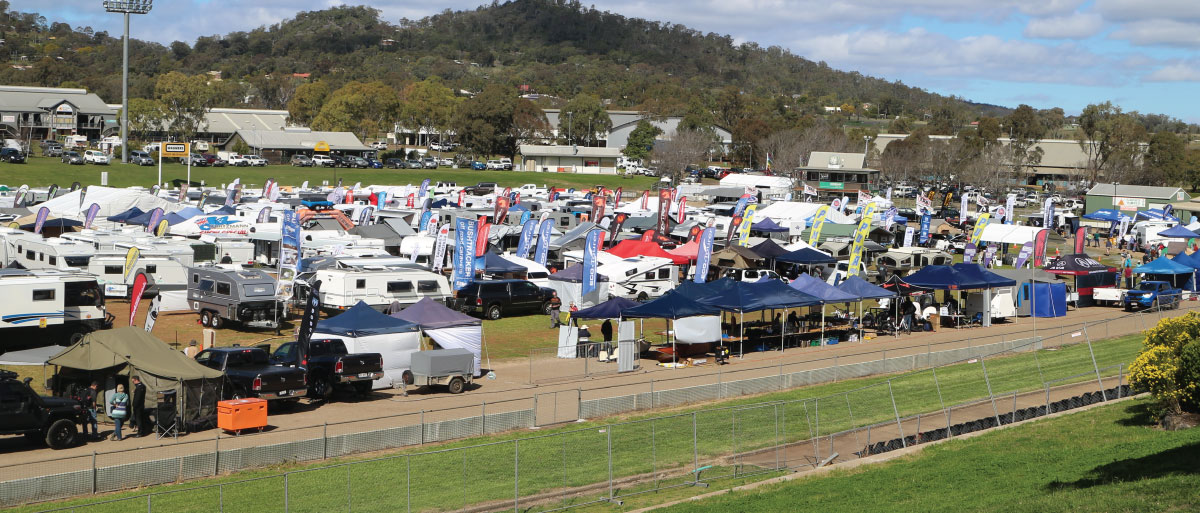 2016 EVENT GUIDE PUBLICATION
Australian Events produced 23,500 full colour Event Directories, with 17,300 which was inserted into The Chronicle and distributed throughout the Toowoomba Region. A further 6,200 copies of the Event Guide were printed and handed out to attendees at the entrance to the event.
2016 Exhibitor Survey Results
(Statistic data received from polled exhibitors who exhibited at the 2016 event.)
Was the Expo important to the promotion of your business ?
How would you rate the sales and leads at this event ?
How would you rate the Event promotion ?
How would you rate the Events success overall ?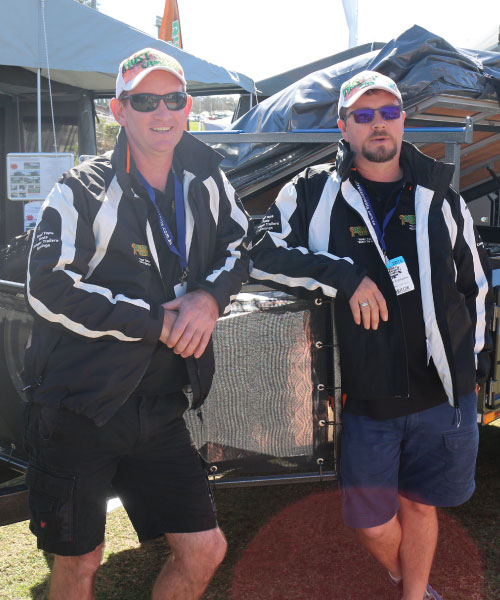 2016 Exhibitor Testimonials
It Was great ,spoke to a wide range of different customers. A great way to promote your business!!
Overall the show for us was successful in promoting our product into the Toowoomba region.
We had a great range of new products at this show this year, it was great to see the reactions for this must see show.
Being a Toowoomba based business this was our home show. We found the response to our products excellent and could not be more happy with the outcome of the event.
The Toowoomba Outdoor adventure and motoring expo was a huge success for NACGC and a great way to take New Age Caravans to that region and there are now many new caravan owners in Toowoomba.
Another brilliant show, great job Australian Events. This year was our second time with the Toowoomba event and we found it to be a totally different audience which was great too. The customers we had this time were looking for different routes and itineraries to the ones last year so it certainly gives us a chance to showcase the range of options we have in the Outback.
2016 Visitor Survey Results
How would you rate this event overall ?
How likely would you recommend this event ?
How would you rate the Entertainment?
Are you likely to attend the Event again ?
Do you intend to make a purchase at a later date from an exhibitor you saw at this event ?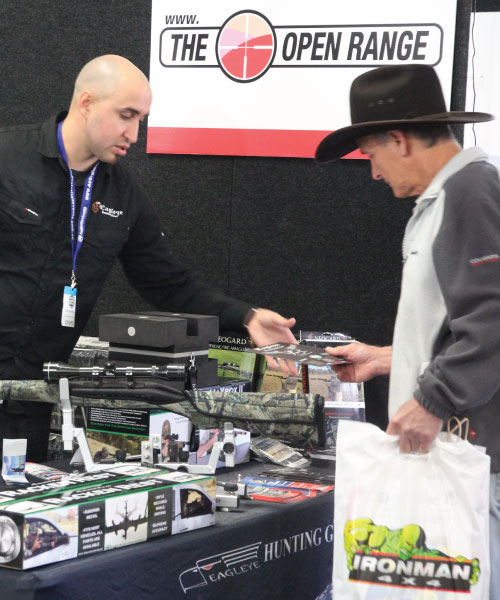 Main Products of Interest
Data provided by polled patrons at the 2016 Queensland Outdoor Adventure & Motoring Expo Plus Hunting Expo.
Camping Equipment and Accessories

66%

Caravans

56%

Auto and 4×4 Accessories

41%

Camper Trailers

36%

Tourism / Holidays

31%

Hunting, Apparel and Accessories

19%

Boating, Fishing and Tackle

17%

Motorhomes

12%

Other

9%

Vehicles

7%
2016 Visitor Testimonials
Paul Burt's entertainment was the most enjoyable of all. It was worth coming just to see him at the show!
Gwen
We had an awesome time at the expo drove from the Gold Coast spent 5.5 hours there was the best expo I've been to! Came home with a new fire pit and heaps of info on different things!
Brooke
It's a great way to look and compare in one place,the exhibitors bend over backwards to help you.
Judy
We found our new caravan at the event.
Robyn
This has been the best one yet. Glad to see more Caravan companies coming to Toowoomba. Better than the Brisbane show.
Coral
Very surprised at the number of exhibitors of quality products. I will be going again.
Victor
We had a very enjoyable time at the expo my husband plans to go back next year with a lot more money.
Rosie
Had a fantastic time. The amount of caravans and camping gear was outstanding. Surpassed Brisbane expo and closer to home. Only four hours one way!
Judy
2016 VISITOR EMAIL NEWSLETTER
EMAILS SENT OUT TO SUBSCRIBERS
Our popular Email Newsletter Club consists of patrons who have joined to receive information about the event. Featured exhibitors, list of exhibitors, Entertainment, Competitions and Prizes were continually promoted within these emails sent out daily and weekly leading up to the event.
JOIN OUR EVENT NEWSLETTER !
Stay up to date with event information PLUS go into the draw to win family passes to the event and more !
CLICK HERE TO JOIN NOW >
2016 Website Statistics
(THE WEEK OF EVENT: 1st – 7th August 2016)
2016 Facebook Event Page Statistics
2017 Queensland Outdoor Adventure & Motoring Expo Enquiry Form