2017 QUEENSLAND BEEF EXPO & FARMING FIELD DAYS
30 AUGUST – 1 SEPTEMBER 2017
TOOWOOMBA SHOWGROUNDS, TOOWOOMBA, QUEENSLAND

30 August – 1 September 2017. Toowoomba Showgrounds, Toowoomba, Queensland.
The 2017 Queensland Beef Expo and Farming Field Days will be staged at one of Queensland's premier venues, the home base for the Royal Agricultural Society of Queensland, Toowoomba Showgrounds.
Queensland Beef Expo is set to be Southern Queensland's leading Beef Industry and Farming event, showcasing a vast range of products and services used for growing and managing Beef, stock control, transportation, breed displays, better on-farm practices, export opportunities, as well as farm machinery, vehicles, tractors, equipment, safety and more.
This event will also service the wider farming community with products and services for the agricultural  industry, construction and earthmoving equipment, fencing and engineering, produce growers, cotton, grain, equine and more.
EVENT WEBSITE – www.beefexpo.com.au
EXHIBITOR ENQUIRES – FREECALL 1800 671 588 or use our Online Enquiry Form
2016 EVENT STATISTICS
Statistic data received from polled 2016 exhibitors and visitors who subscribed to the event newsletter.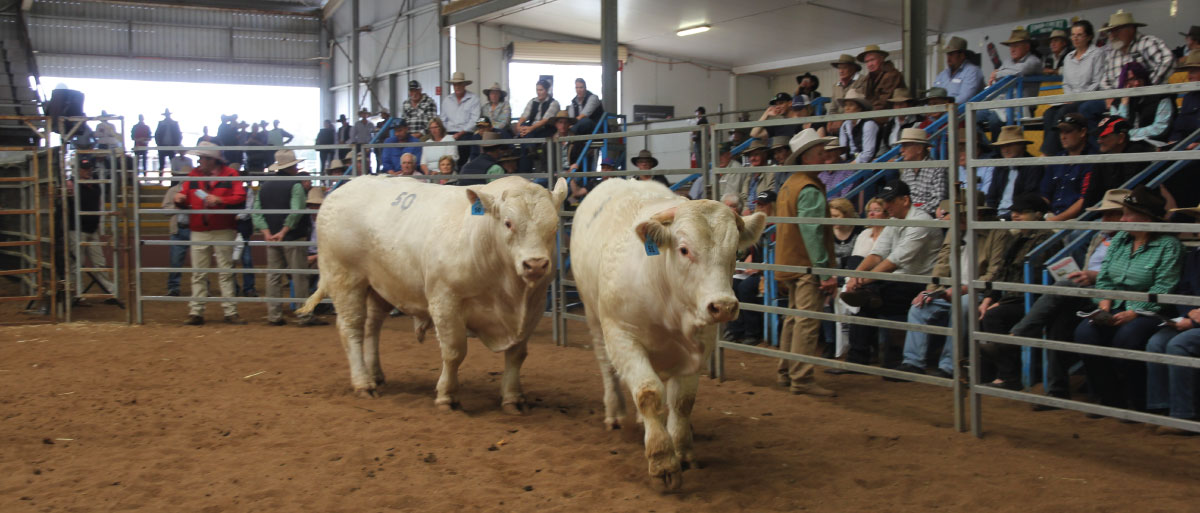 2016 EVENT GUIDE PUBLICATION
There were 35,000 full colour Event Directories produced, with 30,000 which was inserted into the Queensland Country Life and The Land. A further 5,000 copies of the Event Guide were printed and handed out to attendees at the entrance to the event.
2016 Exhibitor Survey Results
(Statistic data received from polled exhibitors who exhibited at the 2016 event.)
Was the Expo important to the promotion of your business ?
How would you rate the sales and leads at this event ?
How would you rate the Event promotion ?
Exhibiting at events is a great way to promote your business ?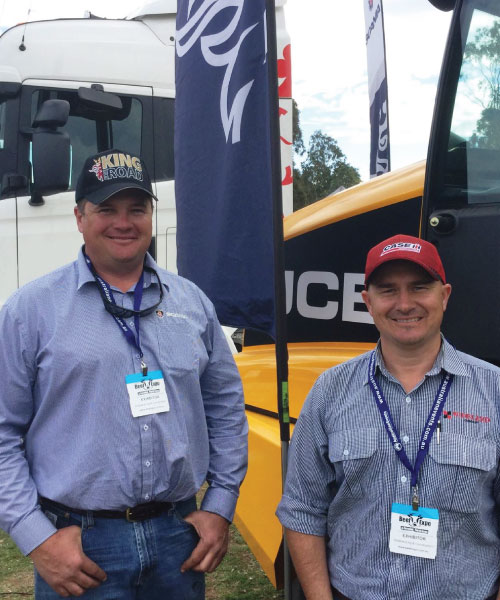 2016 Exhibitor Testimonials
Thankyou for the opportunity to set up our SARCIS, NHW and Police recruiting display at Beef Expo. Hopefully the event will grow and become a permanent fixture of events in Toowoomba.
A good event which enabled us to meet our clients and showcase our product directly to our target market. Hopefully, this event will grow every year.
We found it a worthwhile exercise as people were genuinely interested in our site and we had good leads, probably more so than we have had at big field days where we have tended to get lost in the midst of the Big Guys!
We appreciate all the hard work that went into planning such an impressive event for the first Qld Beef Expo, and Performance Feeds – Anipro were delighted to be apart of it. We made some great connections and look forward to the next.
We found and spoke to a huge range of new customers, got to say gday to many of our current customers, and showcase some of the different things we do, the event was great value, and we cant wait to do it again!
The inaugural Beef Expo was a wonderful opportunity for us to highlight our beef cattle stud, Santa Gertrudis cattle and the Darling Downs as a beef cattle hub. The Expo was a great success for us with a continual flow of enquiries and follow-up opportunities. We will be exhibiting again in the future and imagine other beef associated companies will jump on board to take advantage of long-term benefits of exposure at such an event.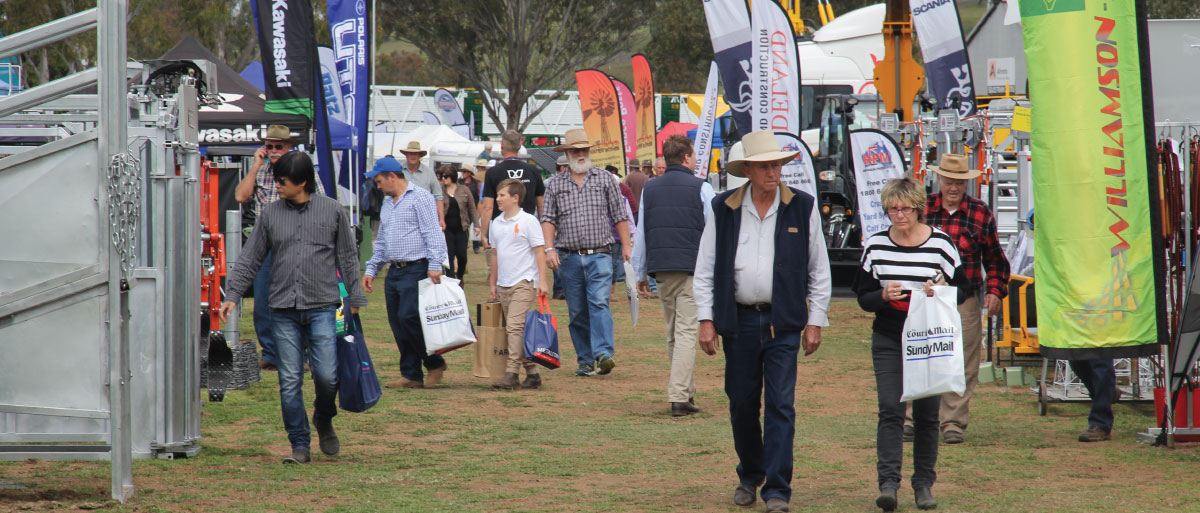 2016 Visitor Survey Results
How would you rate this event overall ?
Would you recommend this event ?
Are you likely to attend the Event again ?
Did you make any purchases at this event ?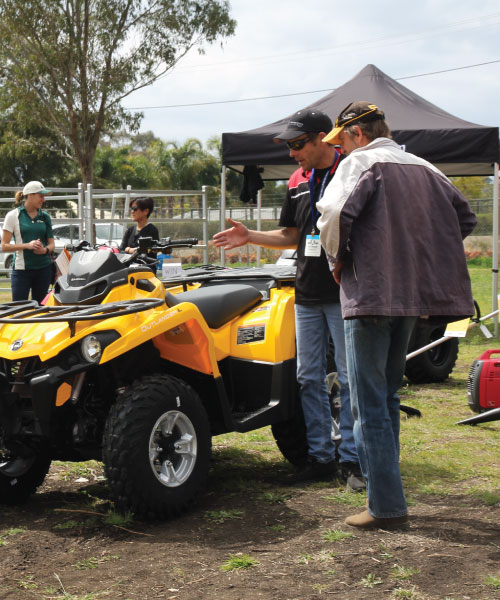 Main Products of Interest
Data provided by polled patrons at the 2016 Queensland Beef Expo and Farming Field Days.
Cattle Breeders

73%

Cattle and Livestock Equipment

73%

Agricultural Equipment

69%

Feeds and Supplements

57%

Clothing and Safety Gear

40%

Fencing Products and Services

40%

Tools and Accessories

40%

Tractors and Machinery

38%

Tanks and Irrigation

35%

Motorcycles and Quads

16%
2016 Visitor Testimonials
It gave us an insight into new breeding supplements. We found the expo very informative. We hope that next year it will be on again.
John
I was interested in the bull sales and found them informative on quality and prices.
Bruce
The Agri-Business Development Institute Seminars were extremely informative. Very useful and can be applied to a variety of situation.
Megan
My wife and I had a great time there was an excellent variety of products that kept us both busy. We stayed longer and spent more than we thought we would and left very happy.
Fred
It was a great opportunity to see all the up to date farming products in one location. And to research and talk to the farmers about the breeds of cattle. For us it was an opportunity to gather more information and see what is the latest and greatest in feedstock, cattle husbandry and choices of cattle for our region.
Sam
I find it is important for the area and for farmers, beef cattle owners. Also workplace health & safety.
Bruce
The event was a great start. It was very enjoyable and well planned.
Liz
I found the displays and exhibitors to be informative and relevant to the agricultural industry.
Megan
2016 VISITOR EMAIL NEWSLETTER
EMAILS SENT OUT TO SUBSCRIBERS
Our popular Email Newsletter Club consists of patrons who have joined to receive information about the event. Featured exhibitors, list of exhibitors, Entertainment, Competitions and Prizes were continually promoted within these emails sent out daily and weekly leading up to the event.
JOIN OUR EVENT NEWSLETTER !
Stay up to date with event information PLUS go into the draw to win family passes to the event and more !
CLICK HERE TO JOIN NOW >
INDUSTRY FORUM & DINNER
The Inaugural Industry Forum and Dinner was well supported and sponsored by Performance Feeds – Anipro Liquid Supplements. A total of 96 guests attended the Forum on the Wednesday evening at the Glenvale Room, Toowoomba Showgrounds. Expert presentations by Peter Cush of Performance Feeds, Dr Ben Lyons of Food Leaders Australia and Toowoomba & Surat Basin Enterprise and Peter Mowett of Animal Biosecurity and Welfare for this event were excellent.
WOMEN ON THE LAND HIGH TEA
The Inaugural Women on the Land High Tea was well supported and presented by Fairholme College Toowoomba. A total of 86 guests attended the High Tea on the Saturday morning at the Toowoomba Showgrounds.
Heartfelt presentations by Dr Linda Evans the Principal of Fairholme College and Nicki Blackwell and Natasha Johnston founders of Drought Angels for this function were excellent. A dance presentation from the students of Fairholme College and Fashion Parade presented by Nicolette Gormley from Hip Pocket Workwear & Safety and students of Fairholme College provided light entertainment.
To cap off an enjoyable ladies morning Georgia Pitman, from Fairholm College, showed us why she is the 2016 Australian Whipcracking Champion.
2016 Website Statistics
8 Weeks out from the event: From 9th July to 3rd September 2016.
2016 Facebook Event Page Statistics
2017 Queensland Beef Expo and Farming Field Days Enquiry Form