2017 Mackay Home Show & Caravan, Camping Expo
19 – 21 MAY 2017
MACKAY SHOWGROUNDS, MACKAY, QUEENSLAND
19 – 21 May 2017
Mackay Showgrounds, Mackay, Queensland
The 2017 Mackay Home Show and Caravan, Camping Expo is the largest event of its kind in the Mackay Region. Well over 130 local and national businesses will be on display at the Mackay Showgrounds, 19th to 21st of May 2017. This event showcases products and services for the home and outdoor living, solar, tanks, pools and spas, kitchens, air-conditioning, blinds, builders, rinance, builders and more. Plus the Caravan and Camping Expo will see the latest and greatest caravans, camper trailers, motorhomes, boating, fishing and camping gear on show, with great show only specials.
EVENT WEBSITE – www.mackayhomeshow.com.au
EXHIBITOR ENQUIRES – FREECALL 1800 671 588 or use our Online Enquiry Form
2016 EVENT STATISTICS
Statistic data received from polled 2016 exhibitors and visitors who subscribed to the event newsletter.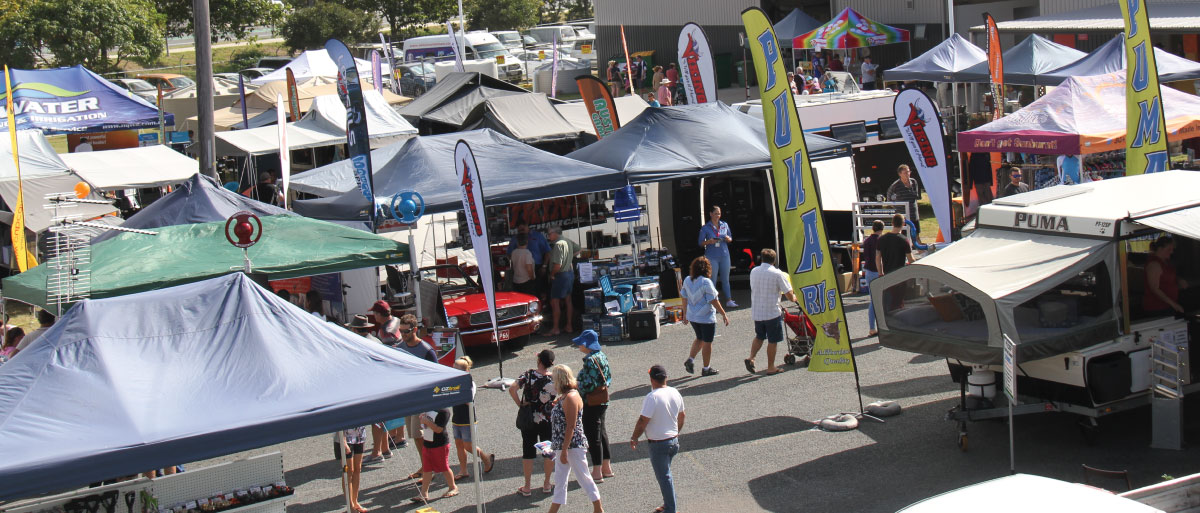 2016 EVENT GUIDE PUBLICATION
Australian Events produced 15,500 full colour Event Directories, with 10,500 which was inserted into the Daily Mercury and distributed throughout the Mackay Region. A further 5,000 copies of the Event Guide were printed and handed out to attendees at the entrance to the event.
2016 Exhibitor Survey Results
(Statistic data received from polled exhibitors who exhibited at the 2016 event.)
Was the Expo important to the promotion of your business ?
How would you rate the sales and leads at this event ?
How would you rate the Event promotion ?
How would you rate the Events success overall ?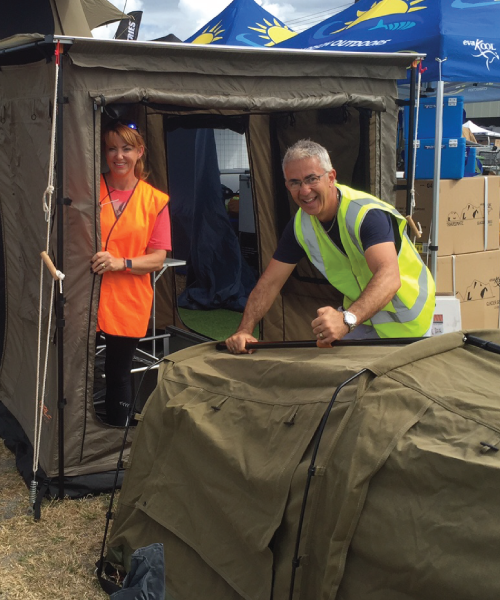 2016 Exhibitor Testimonials
Thank you Australian Events, we had our first show with you, very professionally run. Thanks!
We always find the Mackay Home Show to be a great way to promote our business and services.
This year's Home show Was a very productive & enjoyable weekend for our company.
The Mackay Home Show is one of the highlights of our marketing calendar. We convert leads throughout the year. It's a great place to demonstrate our products face to face.
Excellent friendliness from Events Crew and love their flexibility to accommodate individual exhibitors.
2016 Visitor Survey Results
How would you rate this event overall ?
How likely would you recommend this event ?
How would you rate the Entertainment?
Are you likely to attend the Event again ?
Do you intend to make a purchase at a later date from an exhibitor you saw at this event ?
Main Products of Interest
Data provided by polled patrons at the 2016 Mackay Home Show and Caravan, Camping Expo.
Caravans

55%

Camping Equipment and Accessories

55%

Camper Trailers

51%

Outdoor Living Ideas

31%

Home Products and Accessories

27%

Vehicles, Auto and 4×4 Accessories

24%

Boating, Fishing and Tackle

24%

Tourism / Holidays

13%

Motorhomes

3%
2016 Visitor Testimonials
Main Reason was to purchase a caravan and we did.
Gary
We had a wonderful time at the Expo we will be back 2017.
Rhonda
We have a wonderful time at the expo and we walk away with a brand new caravan.
Patsy
Saw some great ideas for future purchases.
Janelle
I went twice so I say it was very good.
Dylan
Extremely enjoyable day. Company representatives were a contributing factor to our overall enjoyment. Friendly, informative but not pushy/hard sell.
Linda
A lot of great ideas, it was good to be able to purchase accessories with items bought previous years.
Belinda
2016 VISITOR EMAIL NEWSLETTER
EMAILS SENT OUT TO SUBSCRIBERS
Our popular Email Newsletter Club consists of patrons who have joined to receive information about the event. Featured exhibitors, list of exhibitors, Entertainment, Competitions and Prizes were continually promoted within these emails sent out daily and weekly leading up to the event.
JOIN OUR EVENT NEWSLETTER !
Stay up to date with event information PLUS go into the draw to win family passes to the event and more !
CLICK HERE TO JOIN NOW >
2016 Website Statistics
(THE WEEK OF EVENT: 16th – 22nd May 2016)
2016 Facebook Event Page Statistics
Visitors that 'Went' to the Event
2017 Mackay Expo Enquiry Form