2017 Farm Fantastic Expo
30th June – 2nd July 2017
CABOOLTURE SHOWGROUNDS, CABOOLTURE, QUEENSLAND
30TH  JUNE – 2ND JULY 2017
Caboolture Showgrounds, Caboolture, Queensland
Farm Fantastic is one of Queensland's largest outdoor Rural, Retail, Home & Lifestyle Expos, and the 2017 event will be no exception! This event will feature hundreds of displays from local and national companies. Everything from farm machinery and vehicles through to sheds, tools and mowers will be on display, PLUS products and services for our homes and backyards, gourmet foods, wines and more.
EVENT WEBSITE – www.farmfantastic.com.au
EXHIBITOR ENQUIRES – FREECALL 1800 671 588 or use our Online Enquiry Form
2016 EVENT STATISTICS
Statistic data received from polled 2016 exhibitors and visitors who subscribed to the event newsletter.
2016 EVENT GUIDE PUBLICATION
Australian Events produced 56,000 full colour Event Directories, with 49,000 which was inserted into the Sunshine Coast Daily and Caboolutre News and distributed throughout the Sunshine Coast and Caboolture Regions. A further 7,000 copies of the Event Guide were printed and handed out to attendees at the entrance to the event.
2016 Exhibitor Survey Results
(Statistic data received from polled exhibitors who exhibited at the 2016 event.)
Was the Expo important to the promotion of your business ?
How would you rate the sales and leads at this event ?
How would you rate the Event promotion ?
How would you rate the Events success overall ?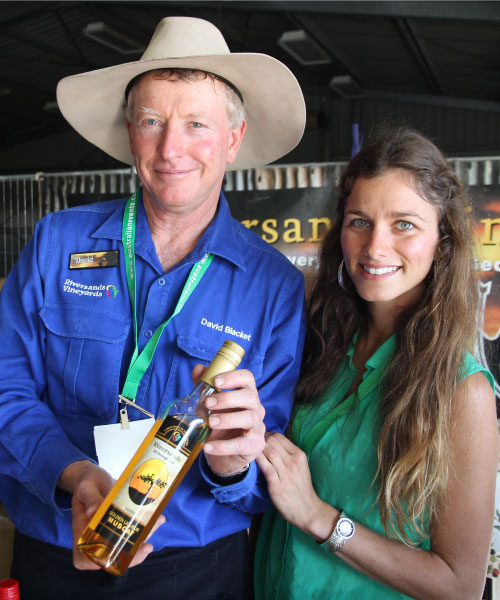 2016 Exhibitor Testimonials
Q Solutions prides itself on providing a quality product and so does Farm Fantastic. 2016 saw a large improvement over last year and the amount of through traffic has certainly increased which lead to a greater amount of sales for our business. We will be back in 2017!!
The farm fantastic was an excellent place for us to show our new stockfeed bag and build a better customer base for our products.
Best crowd numbers in many years at Farm Fantastic. Hopefully this will be a springboard to help rebuild the event.
Aussie Tough Trailers had an amazing time at Farm Fantastic! It was so far one of the best Expos we have done Thank you.
Great result at this years Farm Fantastic. Just finished the show and ready to sign on for 2017!
The organisation of the event was excellent and the attendance very, very good.
We had a great time at Farm Fantastic again this year and it was a wonderful opportunity to catch up with our customers.
2016 Visitor Survey Results
How would you rate this event overall ?
How likely would you recommend this event ?
Are you likely to attend the Event again ?
Did you make any purchases at this event ?
Do you intend to make a purchase at a later date from an exhibitor you saw at this event ?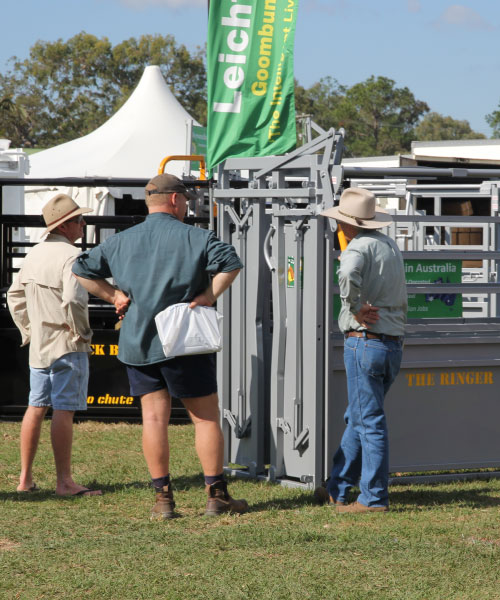 Main Products of Interest
Data provided by polled patrons at the 2016 Farm Fantastic Expo.
Gardening and Plants

54%

Solar Equipment

43%

Farming Equipment

42%

Caravans and Campers

41%

Agricultural Equipment

39%

Hardware, Tools and Equipment

35%

Auto and 4WD Accessories

31%

Garages and Sheds

31%

Mowers and Slashers

30%

Tanks and Pipes

30%

Motor Vehicles

26%

Fencing Equipment

26%

Cattle Fencing and Equipment

21%

Education

17%

Engines and Pumps

17%

Septic Products

17%

Clothing and Apparel

16%

Earthmoving Equipment

15%

Motorbikes

15%

Trailers

14%

Other

14%

Trucks and Tractors

13%

Hunting and Accessories

10%

UHF and Antennas

7%

Government Departments

7%

Tyres and Wheels

6%
2016 Visitor Testimonials
It was a great day out and I learned new skills (how to make cheese) and went home and made some. The information available from the stall holders was invaluable, as I found products and services I will be able to use at a later date.
Linda
What a great event! The alpacas were captivating, the cooking shows entertaining and the specials on offer were amazing.
Robyn
I was most impressed that it was cheap and easy to buy food. Usually at events the food prices are ridiculous. I will be purchasing a new tractor, shipping container, carport and a zero turn mower from exhibitor at the show it made it easy to compare them.
Michelle
I did enjoy the expo very much. I passed on the venue mag to a friend and the paper given to a colleague. It was very informative and fun. Thankyou.
Helen
Great event and enjoy all the different sale choices. Weather was perfect!
Koren
We had a great time and learnt heaps. Suitable for all ages. Our group consisted of 14 up to 76.
Sigrid
We had a great day weather was perfect came home with the fruit salad tree I won and some clothing.
Vikki
We had a great time at the event and came home with a portable hot water unit and evaporative cooler for the motorhome and a dreampot which will be used at home and in the motorhome.
Jim & Helen
2016 VISITOR EMAIL NEWSLETTER
EMAILS SENT OUT TO SUBSCRIBERS
Our popular Email Newsletter Club consists of patrons who have joined to receive information about the event. Featured exhibitors, list of exhibitors, Entertainment, Competitions and Prizes were continually promoted within these emails sent out daily and weekly leading up to the event.
JOIN OUR EVENT NEWSLETTER !
Stay up to date with event information PLUS go into the draw to win family passes to the event and more !
CLICK HERE TO JOIN NOW >
2016 Website Statistics
(THE WEEK OF EVENT: 18th – 24th July 2016)
2016 Facebook Event Page Statistics
Visitors that 'Went' to the Event
2017 Farm Fantastic Expo Enquiry Form