2017 Cleveland Caravan, Camping, Boating & 4x4 Expo
22 – 24 September 2017
CLEVELAND SHOWGROUNDS, CLEVELAND, BRISBANE, QUEENSLAND
22 – 24 September 2017. Cleveland Showgrounds, Cleveland, Brisbane, Queensland.
The Cleveland Caravan, Camping, Boating and 4x4 Expo will showcase some of Queensland and Australia's best, caravan, motorhomes, camper trailer, boating, fishing, 4×4 and vehicle dealers, all in the one location, allowing visitors to shop and compare products and services easily.
The 2017 event will also showcase dozens of complementary companies, providing a whole range of products and services, including holiday and touring information, camping, 4×4, vehicle and boating accessories, insurance services, bush cooking, tools, electrical and more. The event will provide a great day out (or three) for the entire family, with stacks of daily entertainment, prizes, competitions and more. We look forward to seeing you at the 2017 Cleveland Caravan, Camping, Boating and 4x4 Expo !!
EVENT WEBSITE – http://clevelandexpo.com.au/
EXHIBITOR ENQUIRES – FREECALL 1800 671 588 or use our Online Enquiry Form
2016 EVENT STATISTICS
Statistic data received from polled 2016 exhibitors and visitors who subscribed to the event newsletter.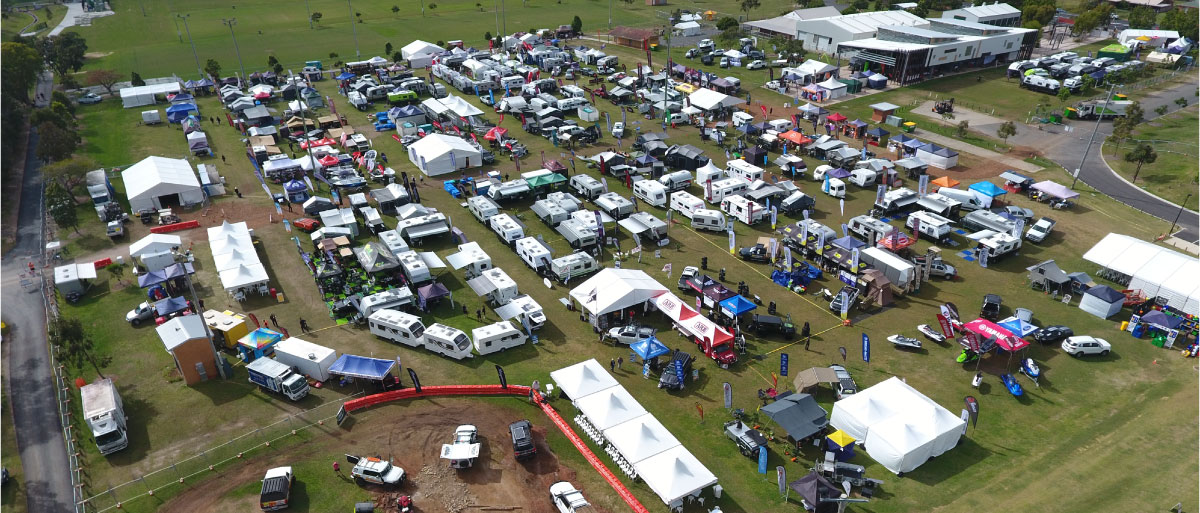 2016 EVENT GUIDE PUBLICATION
Quest Newspapers published the "Bayside Living" Event Guide which was distributed through the Southern Star, Wynnum Herald, South-East Advertiser and Albert & Logan News. 9,000 copies were also distributed to patrons at the Expo. In all 126,500 copies were distributed.
2016 Exhibitor Survey Results
(Statistic data received from polled exhibitors who exhibited at the 2016 event.)
Was the Expo important to the promotion of your business ?
How would you rate the sales and leads at this event ?
How would you rate the Event promotion ?
How would you rate the Events success overall ?
of exhibitors said that Exhibiting at events is a great way to promote your business.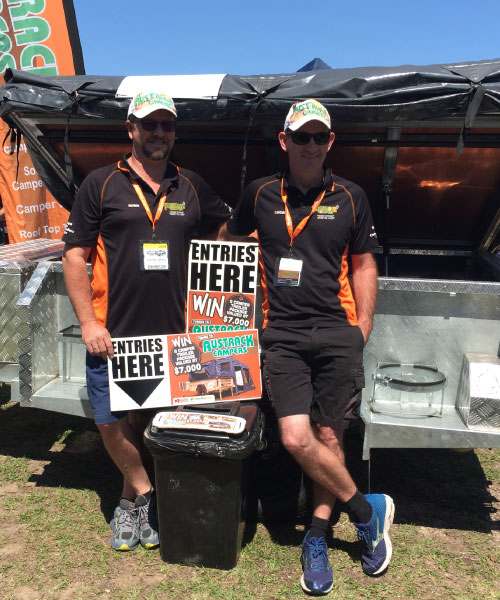 2016 Exhibitor Testimonials
What a fantastic venue and event, our business achieved record sales and will definitely be back next year!
The show is always run with the highest standards of organisation and the promotion of this show was brilliant, well done Australian Events.
The Cleveland Show was a great success for us. It gave us the opportunity to showcase our range to potential customers. We had strong interest and genuine follow up enquiry.
Our first time exhibiting at a show. Had a great response letting the local community know of our new business. We will definitely be back next year and maybe at other shows.
We were amazed at the support shown by the public once again at the Cleveland Caravan, Camping, Boating & 4×4 Expo! We will see you again in 2017.
We were proud to be apart of such a well-run event. We can't wait to come back again next year. Thanks to everyone from Australian Events who assisted us in the lead up and during the show!
First ever show our small business has been in, received a lot of positive comments and work booked in for the new year so happy we did it!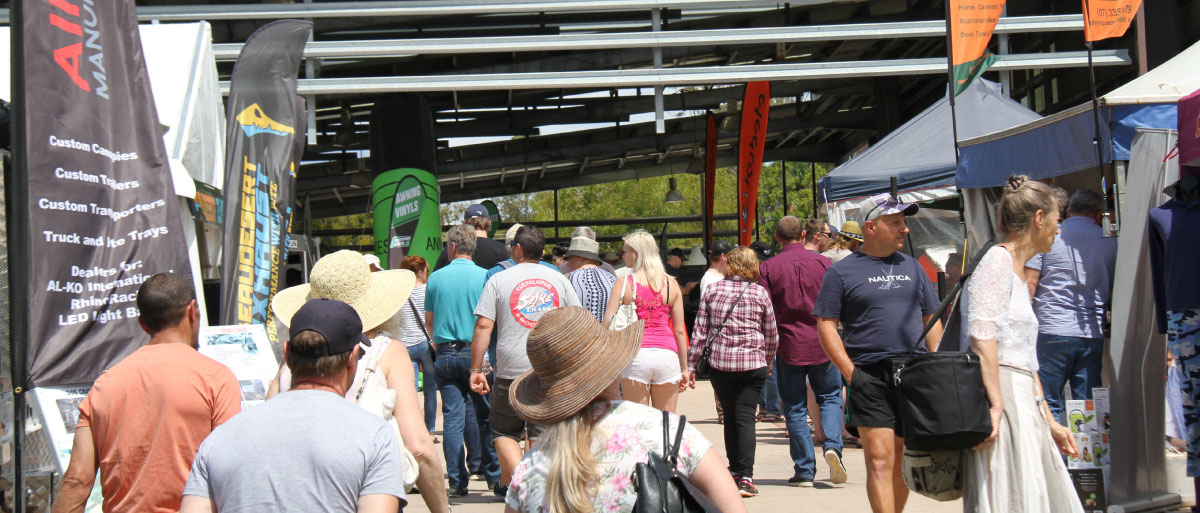 2016 Visitor Survey Results
How would you rate this event overall ?
Would you recommend this event ?
How would you rate the Entertainment?
Are you likely to attend the Event again ?
Do you intend to make a purchase at a later date from an exhibitor you saw at this event ?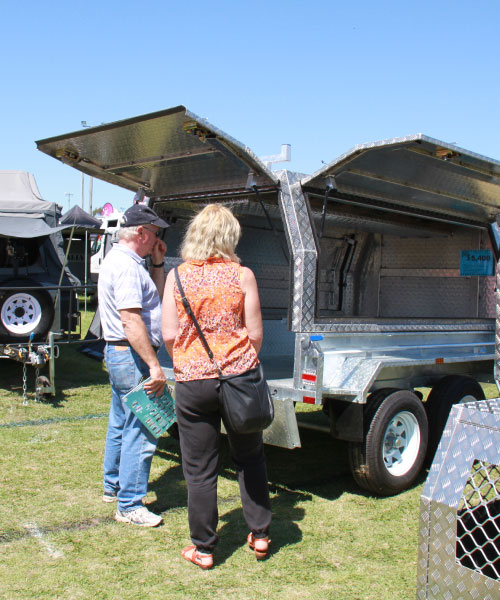 Main Products of Interest
Data provided by polled patrons at the 2016 Cleveland Caravan, Camping, Boating & 4x4 Expo.
Camping Equipment and Accessories

67%

Auto and 4×4 Accessories

63%

Caravans

57%

Camper Trailers

30%

Boating and Marine Accessories

28%

Holiday and Tourism Information

28%

New Cars and Vehicles

11%

Motorhomes

11%

Other

11%
2016 Visitor Testimonials
We went to the expo last year and were very impressed, we went again this year and really felt relaxed at the expo, we found it had a good friendly atmosphere with both the exhibitors and the visitors, we look forward to next year! We bought items at both expo's.
Steve
Much larger than we expected – well done – exhibitors were enthusiastic and knowledgeable of their products.
Lisa
We were interested in viewing caravans that we had already researched online. We enjoyed the show and wished we could have stayed longer.
Jo
We were really excited this year at the show. It far exceeded last year. We have told all our work colleagues and friends. We didn't buy a camper trailer or 4WD because we bought one since the last year's show. And were looking for accessories for our camper trailer and ISUZU. Which we would have bought last year but there weren't any camper trailers or cars we liked. There wasn't such a big choice of displays last year as this year. Will definitely go next year, thank you so much for all the entertainment.
Chris
It is good to be able to compare prices, brands in one area without travelling to different places.
Diane
We enjoyed looking at the various exhibits and purchased a few items for our caravan.
Judy
We had a great time at the expo and came home with bits and pieces we needed.
Sue
We enjoyed the show. Better than the Brisbane show. Thankyou for free car parking as we spent more money at the show. Loved the hot pies and cold drinks at the museum. We received the information we were looking for. The event train was an awesome idea.
Michelle
2016 VISITOR EMAIL NEWSLETTER
EMAILS SENT OUT TO SUBSCRIBERS
Our popular Email Newsletter Club consists of patrons who have joined to receive information about the event. Featured exhibitors, list of exhibitors, Entertainment, Competitions and Prizes were continually promoted within these emails sent out daily and weekly leading up to the event.
JOIN OUR EVENT NEWSLETTER !
Stay up to date with event information PLUS go into the draw to win family passes to the event and more !
CLICK HERE TO JOIN NOW >
2016 Website Statistics
Week of the event: From 19th – 25th September 2016.
2016 Facebook Event Page Statistics
Cleveland Showgrounds, Cleveland
2017 Cleveland Caravan, Camping, Boating & 4x4 Expo Enquiry Form