2017 Cairns Home Show and Caravan, Camping and Boating Expo
12 – 14 MAY 2017
CAIRNS SHOWGROUNDS, CAIRNS, QUEENSLAND

12 – 14 MAY 2017. Cairns Showgrounds, Queensland.
NORTH QUEENSLAND'S LARGEST HOME, LIFESTYLE AND OUTDOOR ADVENTURE EVENT !
The Cairns Home Show and Caravan, Camping and Boating Expo is back again for another 3 big days at the Cairns Showgrounds! This event features over 160 local and regional businesses displaying the very latest products and services for our homes, lifestyles and for getting outdoors and about on wheels and water.
The Cairns Home Show and Caravan, Camping and Boating Expo is the regions largest and best attended event of it's kind in far North Queensland!
EVENT WEBSITE – www.cairnshomeshow.com.au
EXHIBITOR ENQUIRES – FREECALL 1800 671 588 or use our Online Enquiry Form
2016 EVENT STATISTICS
Statistic data received from 2016 exhibitors and visitors who subscribed to the event newsletter.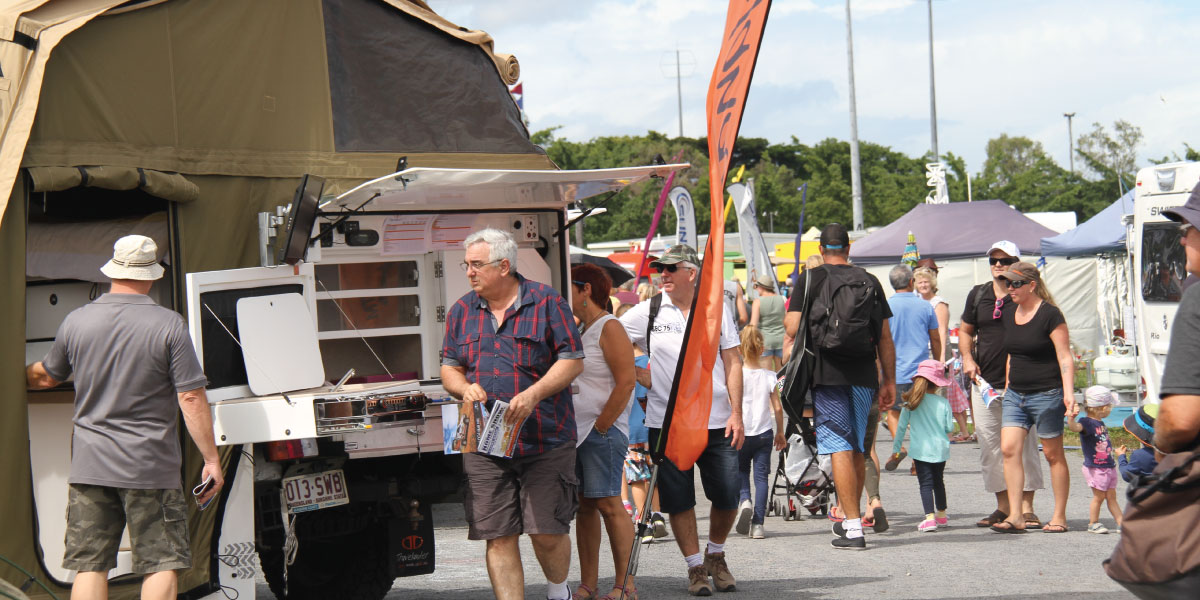 2016 EVENT GUIDE PUBLICATION
Australian Events produced 33,000 full colour Event Directories, with 24,000 which was inserted into the Cairns Post and distributed throughout the Cairns Region. A further 9,000 copies of the Event Guide were printed and handed out to attendees at the entrance to the event.
2016 Exhibitor Survey Results
Was the Expo important to the promotion of your business ?
How would you rate the sales and leads at this event ?
How would you rate the Event promotion ?
How would you rate the Events success overall ?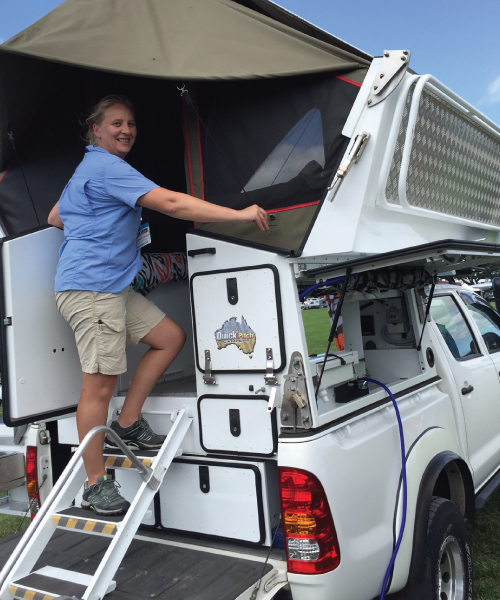 2016 Exhibitor Testimonials
Great event, great people, great opportunity – very professionally run.
The event of well organised and it was great to see all the displays of other products in our industry.
As always this event is widely advertised and attracts a seriously good crowd. The variety is excellent, something for everyone.
By Far the best show for my Alu-Cab products as well as giving people the opportunity to see my Quick Pitch Camper.
From start to finish arranging our stand at the expo was easy and professional. At the event itself we had a steady stream of customers every single day all day. We were able to appeal to a larger demographic and demonstrate a massive range of what we offer and educate potential customers on exciting new products. We will definitely be attending in 2017.
This was the first time in many years that Austek Communications has participated in the Cairns Home Show. I found that it was beneficial to get the Company name and products out to the Local people and Businesses. I look forward to participating again in the future.
2016 Visitor Survey Results
How would you rate this event overall ?
How likely would you recommend this event ?
How would you rate the Entertainment?
Are you likely to attend the Event again ?
Do you intend to make a purchase at a later date from an exhibitor you saw at this event ?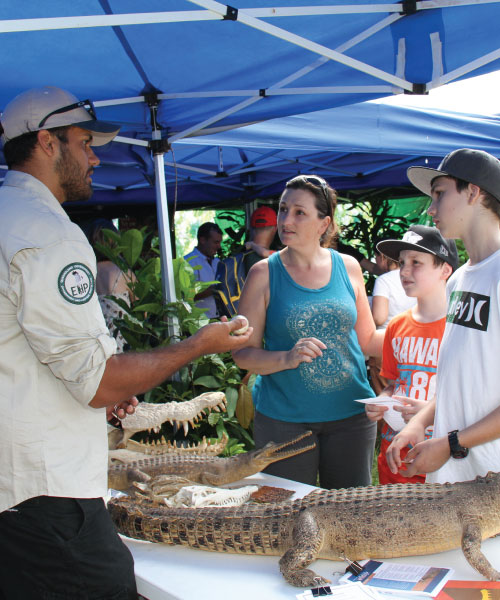 Main Products of Interest
Data provided by polled patrons at the 2016 Cairns Home Show and Caravan, Camping and Boating Expo.
Camping Equipment and Accessories

67%

Caravans

48%

Home Products and Accessories

45%

Camper Trailers

43%

Vehicles, Auto and 4×4 Accessories

40%

Outdoor Living Ideas

32%

Boating, Fishing and Tackle

25%

Tourism / Holidays

20%

Motorhomes

16%

Other

3%
2016 Visitor Testimonials
Came away with all I needed to know regarding caravans and boats.
Martin
I was pleased to pick up some great items for my upcoming camping holiday.
Shirley
Looking at traveling around Australia in the near future so the Expo was well worth the visit.
Dave
As I was working until 2pm Sat & Sun the Passout the allowed me to return on the 2nd day was great.
Mal
Very informative from the vendors on their products. The expo was well organized will be attending again next year.
Darryl
The expo gave us a great taste of things that we may need to consider to enhance our camping and caravanning trips.
Jan
Wife and I had a great time, much better than past years. Several purchases made, large one to come later in the year.
Robert
Very informative and varying range of exhibitors and left expo with a better knowledge of what is available and suppliers.
Cameron
Great Event Cairns, well done. I like to keep up to date on what is available even though I have most of what I need Thankyou.
Bryan
Was pleasently surprised at the number of caravan manufactures that attended and also the effort that was put into this year's displays.
Bill
2016 VISITOR EMAIL NEWSLETTER
EMAILS SENT OUT TO SUBSCRIBERS
Our popular Email Newsletter Club consists of patrons who have joined to receive information about the event. Featured exhibitors, list of exhibitors, Entertainment, Competitions and Prizes were continually promoted within these emails sent out daily and weekly leading up to the event.
JOIN OUR EVENT NEWSLETTER !
Stay up to date with event information PLUS go into the draw to win family passes to the event and more !
CLICK HERE TO JOIN NOW >
2016 Website Statistics
(THE WEEK OF EVENT: 9th – 15th May 2016)
2016 Facebook Event Page Statistics
Visitors that 'Went' to the Event
2017 Cairns Expo Enquiry Form