Newsomes Tyre & Mechanical is Central Queensland's leading tyre retailer and has been supplying tyres, wheel rims and mag wheels to the Rockhampton area since 1979. The family-owned business of 15 staff has grown to become the biggest supplier of tyres in the area thanks to the hard work and dedication of Daryl and Julie Newsome.
Upon moving to their current location on the Bruce Highway, Newsomes Tyre & Mechanical also became one of regional Queensland's first Dunlop Super Dealers in 1982.
Newsomes Tyre & Mechanical also provides their unique service to the rural and commercial sector, understanding that sometimes it's not possible to bring vehicles to their workshop so instead they will go to you.
In 2017 Newsome Tyres & Mechanical won another award from Coopers Tires, proving that after 40 years in the tyre-selling business, Daryl Newsome knows what type of rubber works best on Central Queensland roads. This win is a massive feat for the regional store, and the team couldn't be more proud.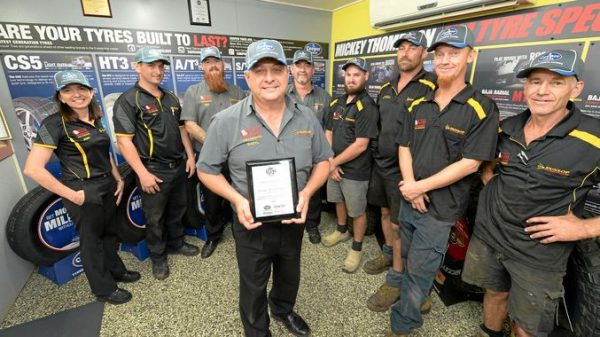 Australian Events is also proud to feature Newsome Tyre & Mechanical during Small Business Week 2018, as well as at our many events across Queensland.
You can find Newsomes Tyre & Mechanical at the upcoming Rockhampton Expo, from the 24 – 26 August 2018 at the Rockhampton Showgrounds.