The sun was bright and the showgrounds dry as the 2018 Mackay Expo (incorporating Mackay Home Show and Caravan, Camping Expo) opened it's doors on Friday 18th May to enjoy 3 very successful days. Everything from caravans, camper trailers, camping accessories, and outdoor living to builders, homewares, renovators, pools, spas and so much more was on display in one great location. 13,465 patrons attended the event while 148 companies showcased their products and services.
A number lucky visitors did not leave the event empty-handed as the Mackay Expo gave away an impressive $18,000 prize pool thanks to the contributing exhibitors Stone Tops Mackay, Aero Glass & Aluminium,  Leketek Mackay, SupaFit Seat Covers, and the Shimano Fishing Show. There was some fantastic entertainment this year, with Triple M's special pre Expo broadcast which was a hilarious hit as Jay and Dave spent the night at the Mackay Showgrounds then had brekkie with Ranger Nick. The Family Table Cooking Demonstrations gave a resourceful and informative presentation on how to use local produce directly from local farmers, and the Smokalicious food stall was so good they sold out by lunch time!
Attendance numbers were up just under 10% this year, demonstrating the increasing popularity of one of Mackay's largest annual events.
Australian Events would like to extend a huge thank you to all our exhibitors, event supporters, media partners, prize sponsors and of course, our patrons! This Event is only made possible through your support and participation!
of Exhibitors said this Event was important to the promotion of their business.
of Visitors made a purchase at the Event.
of Exhibitors are happy – extremely happy with the sales and leads generated at the Event.
of Visitors said they are likely to attend the event again next year.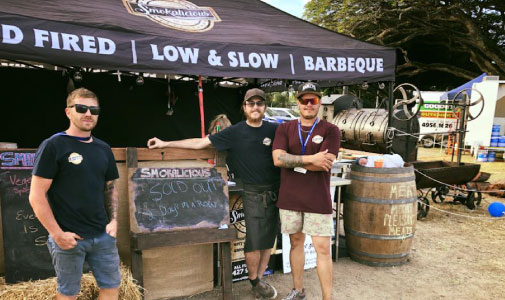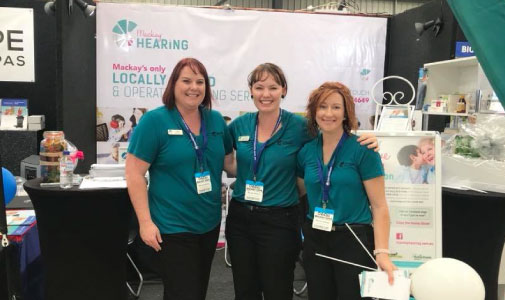 It was great to see Mackay turn out for such a good event and support the local shops and dealers.
We were overwelmed with the response and interest we have had after, during and before the expo due to the extra advertising packages we purchased as well as the support during the expo from the staff members. As we don't advertise at all throughout the year, this was a massive event for us and we have already seen the rewards. Thanks again, Chris & Lauren.
We really enjoyed the expo and loved checking out all the new caravans and motorhomes.
Much better layout this year, best show we've been to in Mackay.
This was our first time being an exhibitor at a show and we found it really easy to do. The Australian Events staff were very helpful throughout the whole process from the initial registration right through to the show weekend. We were able to achieve our goals for the weekend and will definitely consider returning next year.
We had a great time at the expo, there was so much to see.